Summary:
One of the key elements of a good SEO strategy is a good content strategy. By following these 12 tips to ensure your content is optimised well: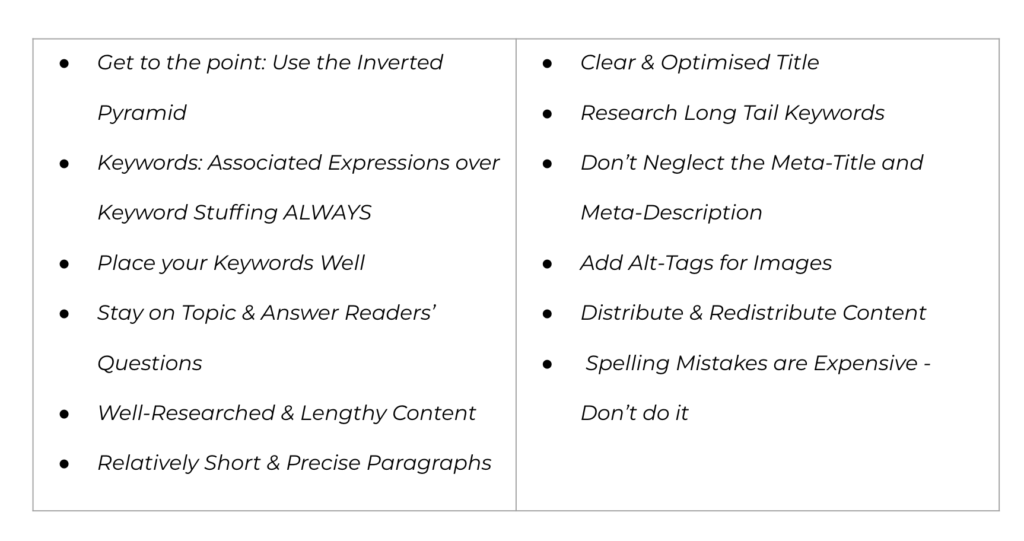 Introduction
A good SEO strategy is nothing without good content. Just ask Google! All their algorithm updates point in the direction of better and more useful content. Google rewards site's with more insightful content that accurately answer users' questions.
However, interesting content will do you no good if the stucture is poor and filled with technical errors. Good SEO practices in content writing require much more.
Here's 12 tips to write the perfect online content to gain maximum visibility on the SERPs.
1. Get to the point: Use the Inverted Pyramid

As web users, we're all guilty of having the attention span of a goldfish; and our customers are just like us. Most readers often never make it to the end of the page, and look for a quick answer right at the top, why else do you think we added a summary of this article? 😉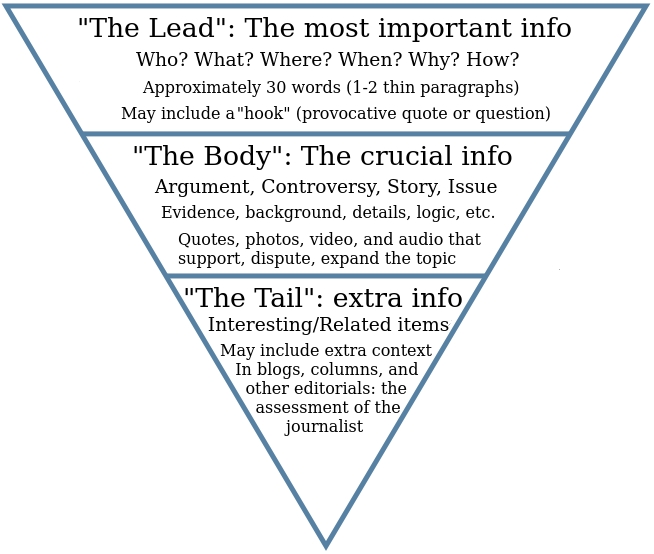 It's best not to wait till the conclusion to let readers know essential information. The Inverted Pyramid model shows us the perfect format to follow from the beginning to the end of an article. Little tip: The introduction IS the conclusion.
2. Keywords: Associated Expressions over Keyword Stuffing ALWAYS

Remember, keyword density and stuffing is never a good idea, it's not necessary (less than 4-5%).
It's also important not to make your content boring or dry when it's being read. That said, it is important to add selected keywords in your content, but instead of repeating them over and over again, it's better to use synonyms or associated expressions! Google takes associated keywords into consideration when ranking sites.
3. Place your Keywords Well

Placement is key. It is advisable to place keywords in the right places – the title, URL, image alt tags and of course, at the beginning of the text. This often happens quite naturally but its always good to be more vigilant.
4. Stay on Topic & Answer Readers' Questions

Users come online in search for answers and specific information on a subject. As a rule-of-thumb, you must avoid digressing and straying away from the topic as readers will lose interest.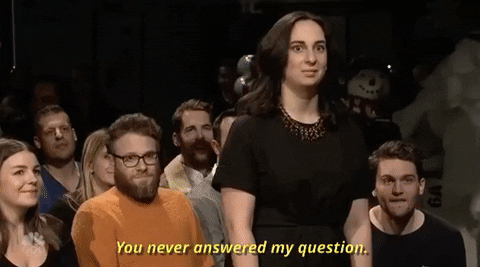 Focusing on answering users' questions is also a good way to find out and include long-tail keywords. Having a question as the title is therefore useful and effective. Google's Hummingbird algorithm helps Google understand and answer long questions from users, and hence this is an opportunity for your site to rank with questions in the title.
5. Well-Researched & Lengthy Content

Of course this depends on the type of content that is produced. If the content is in the form of a blog post or article, a lengthy and well-researched one is desirable. Google considers lengthy articles as more comprehensive and detailed, allowing users to fully understand a particular topic.
Studies have shown that articles with more than 1,500 words are more likely to be shared and are ranked better on search engines. But don't ramble on just because you think you can.
6. Relatively Short & Precise Paragraphs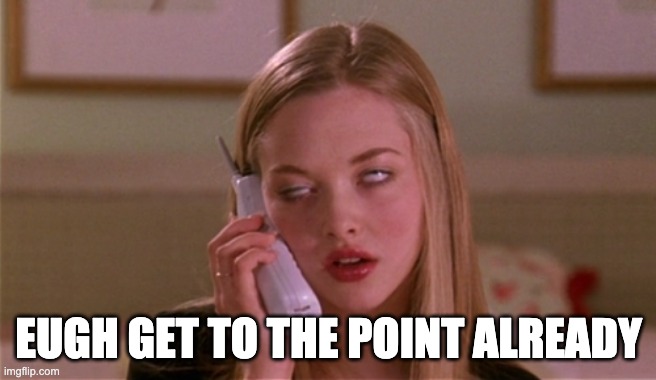 As we mentioned earlier, it's difficult to hold readers' attention for long. Shorter and more precise paragraphs that get to the point therefore, give them the most value. It's also a lot more pleasant to read and has clear separations.
The content must not be vague and should allow readers to find their way through the information and get the information they're looking for easily and quickly.
Bullet points are super useful in this case too! If you can list things out to best explain something, go for it. Each paragraph however, should answer a specific question and provide enough information for readers to understand what you're trying to explain.
7. Clear & Optimised Title

The title is your "make or break" situation. The title must make readers want to read and click through to your content and must contain the main keyword.
Avoid over-descriptive and long titles. Here are some features of the most effective titles
Questions in the title
Titles with "How to…."
Have numbers in them: "5 Easy steps to….", "10 tips to…"
Positive or negative suggestions: "5 SEO Practices you Should Not be Doing"
The best thing to do is find an original, short and punchy title.
8. Research Long Tail Keywords

Studying the long tail of your keywords lets you find more ideas for interesting topics. More importantly, it helps you rank on secondary or less competitive keywords.
Content creators can study Google's associated searches or use UberSuggest to facilitate the task. You will need to sort through results.
9. Don't Neglect the Meta-Title and Meta-Description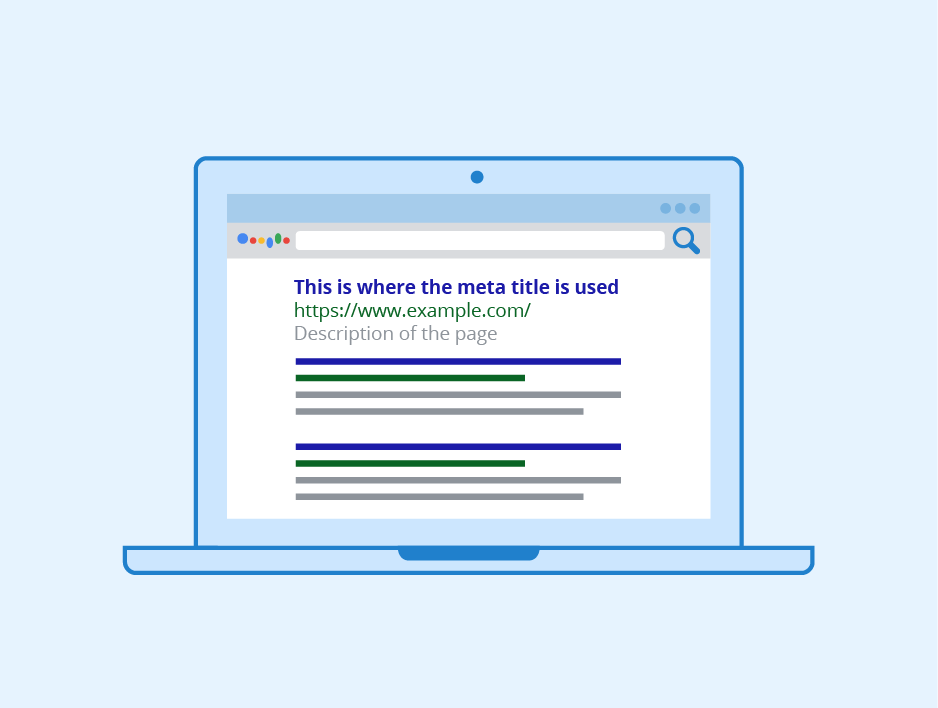 Even though the meta-title and meta-description do not impact your SEO, they play an important role in presenting your page on the Google results page. This can lead to an increase in click through rate (CTR).
It is therefore advised to write unique descriptions for your pages. At least the main ones.
Pro tip: Don't exceed 80 characters for the title and 156 characters for the description.
10. Add Alt-Text for Images

For the newbies here, an alt tag or alt text (alternative text) is a mini description of the nature and contents of an image. It helps Google's bots read and understand the image and aids your ranking. More humanely, these alt texts are read aloud on a screen reader to blind users clicking through to your page.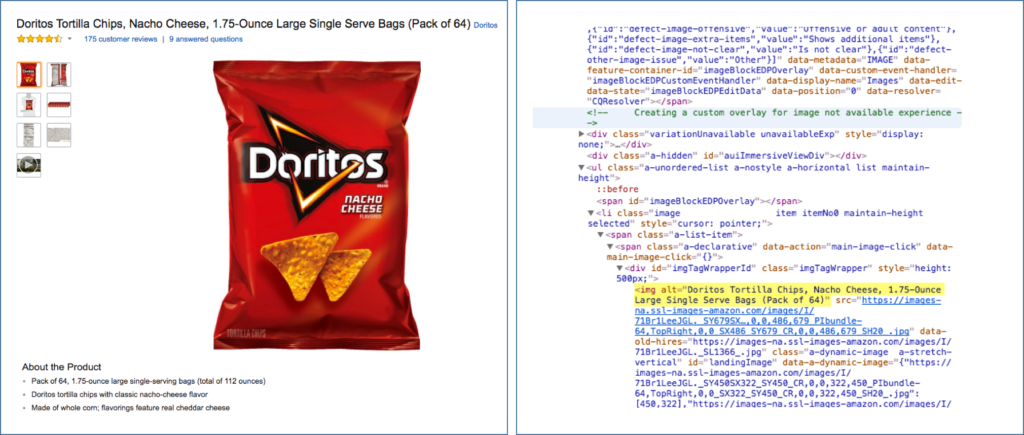 The alt texts optimise your images and it's super easy. Describe your image in a few words and use the main keyword in the description, Again, don't stuff it with keywords because Google WILL punish you.
11. Distribute & Redistribute Content
A silly but common mistake made, is forgetting to promote or distribute the content on social networks with effective catchphrases.
In addition to posting new content, it is important to re-distribute old content that worked well and remains relevant.
12. Spelling Mistakes are Expensive – Don't do it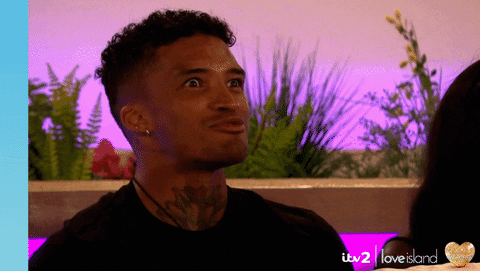 Breaking news: avoid spelling errors as much as possible in text, not just because it looks like you didn't care to double-check your article, but also because Google hates them.
If content has a lot spelling mistakes and grammatical errors, Google takes it into account and penalises your content – mainly because it does not look professional or legit. This punishment costs businesses a great deal, especially in terms of branding.
Check your content!
13. BONUS: Add Images, Gifs and Other Illustrations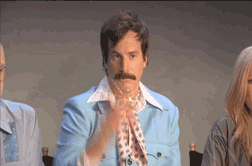 If you made it down till here, thanks for reading our little article! Here's a bonus tip for you.
Everyone loves a funny GIF, images, graphs and illustrations as these make an article more readable and enjoyable. We added some in this article and if you're still reading, that means it worked!
Make sure you add images to your content, especially long content where keeping readers' attention is difficult.
Now it's your turn! Get started on your SEO strategy and let us know if this article helped!
Once you've created your SEO strategy, use the Myposeo platform to monitor it and get updates on any changes to your ranking on the results pages. Start your free trial today!

Marketing Assistant UK @myposeo