There are three core ways to optimise SEO content strategies by analysing the SERP environment. You have to analyse the Featured Snippets results, People Also Ask section and of course, pay attention to the competitors listed above you on the SERP as well as those triggering Featured Snippet and PAA results. 
By monitoring these three factors, content creators will be able to adapt current strategies to better suit the SERP environment and change the format of SEO content to better rank higher up on the SERPs. Myposeo provides SERP analysis tools, sign up today and try it for free
Introduction
There's a hundred and one ways to check how 'optimised' your SEO content strategy is. If we ask the experts, this is what they'll tell us: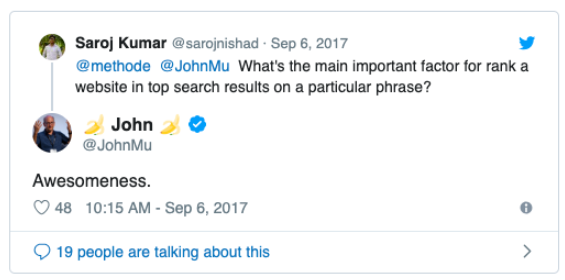 Helpful? We didn't think so either.

Currently, e-commerces content strategies include simply include adding content on:
Landing pages
Product pages
Filters
Internal linking
Blogs and inspirational guides
Content creators can actually use Google to best optimise their content by simply analysing the result's page. The results pages are information goldmines as they outline the real SEO content opportunities to be seized through their different types of results::

Images, Videos, News/ Top Stories
Addresses, Shopping tabs
PAA, Featured Snippets
Do you see what we see?: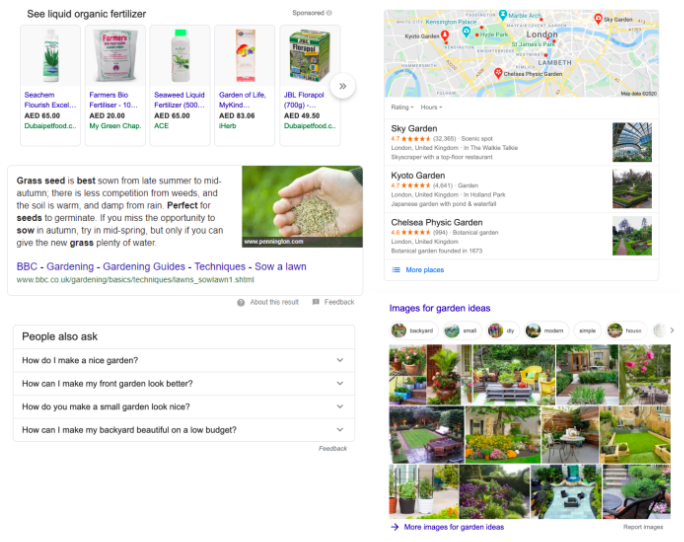 SERP Analysis
By analysing the search engine results page (SERP) and looking at the different types of results triggered by a particular keyword, content creators can adapt their strategies. There are many elements on the results page that can help you find content ideas, here's some of the top ones:
Featured Snippets Section
If you don't already know, a Featured Snippet is a short extract from a web page that matches a user's query most accurately, and is found right at the top of the page.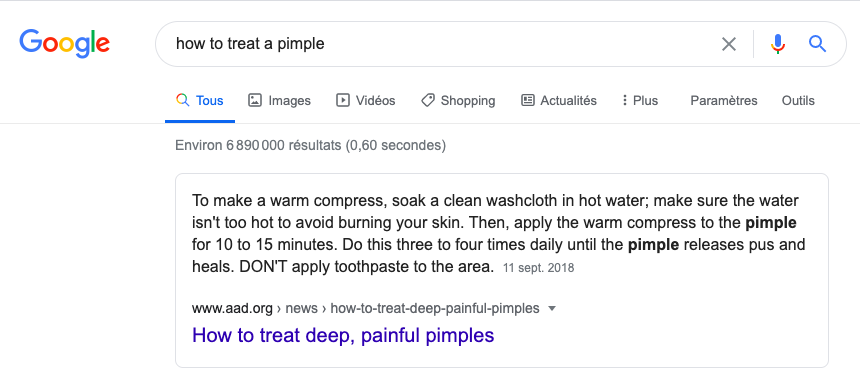 This section is useful as it gives you an idea of the exact keywords you need to:
Incorporate in your content
Create content with i.e. create a dedicated page or article about it
By curating your content according to Featured Snippet results, you will increase your chances of being triggered in this result and have the best visibility of all other sites on the results page. This could increase your click thru rates and lead to online conversions and meeting your online business goals.

An added benefit to tracking Featured Snippets, is that you can see which competitor site is being triggered as a Featured Snippet result on your keywords, so you can keep an eye on them and even follow their content to strategy so you can rank better than them,

2. People Also Ask Section
The People Also Ask (PAA) section is a universal search result on the Google SERP that displays questions that closely relate to the searcher's intent. The search engine reads the user's query and provides an answer to the question, in addition to the answer it provides follow up questions that users have asked in the past related to the search query.

The PAA questions are meant to improve customer experience, as the search engine can predict follow up questions that the user may have and saves them time in typing them out by directly providing them there.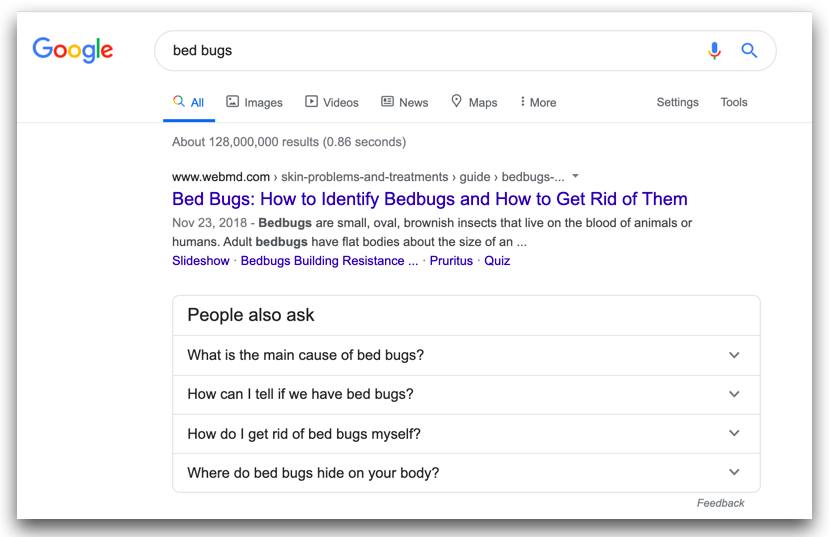 As you can see, there are a lot of content options that the SERP itself provides you with. By creating content under these titles, with these keywords, you can increase your chances of ranking within this section as well.

What's better is that you can see all the site's that are ranking within this section i.e. your competitors. This reveals all competitors you didn't realise you had, and gives you an opportunity to follow their content or differentiate yourself from it. Being aware of your competition is of utmost importance, and in this case could lead to higher rankings.
3. Competitor Analysis
One of the biggest benefits of SERP analysis is that the search engine directly reveals competitors to you. It directly shows you:

The domains and URLs that rank above you on the SERP
Sites ranking in the PAA
Sites triggered as Featured Snippet results
This will reveal all the competitors you knew and didn't know you had! By revealing the competition directly, you have the opportunity to analyse and assess their content strategies i.e. their tone of voice, keywords, titles, subtitles, topics etc.

You can even use a Content Analysis tool that would extract all the key information, keywords and more that will allow you to learn from your competitors and do what they do, better.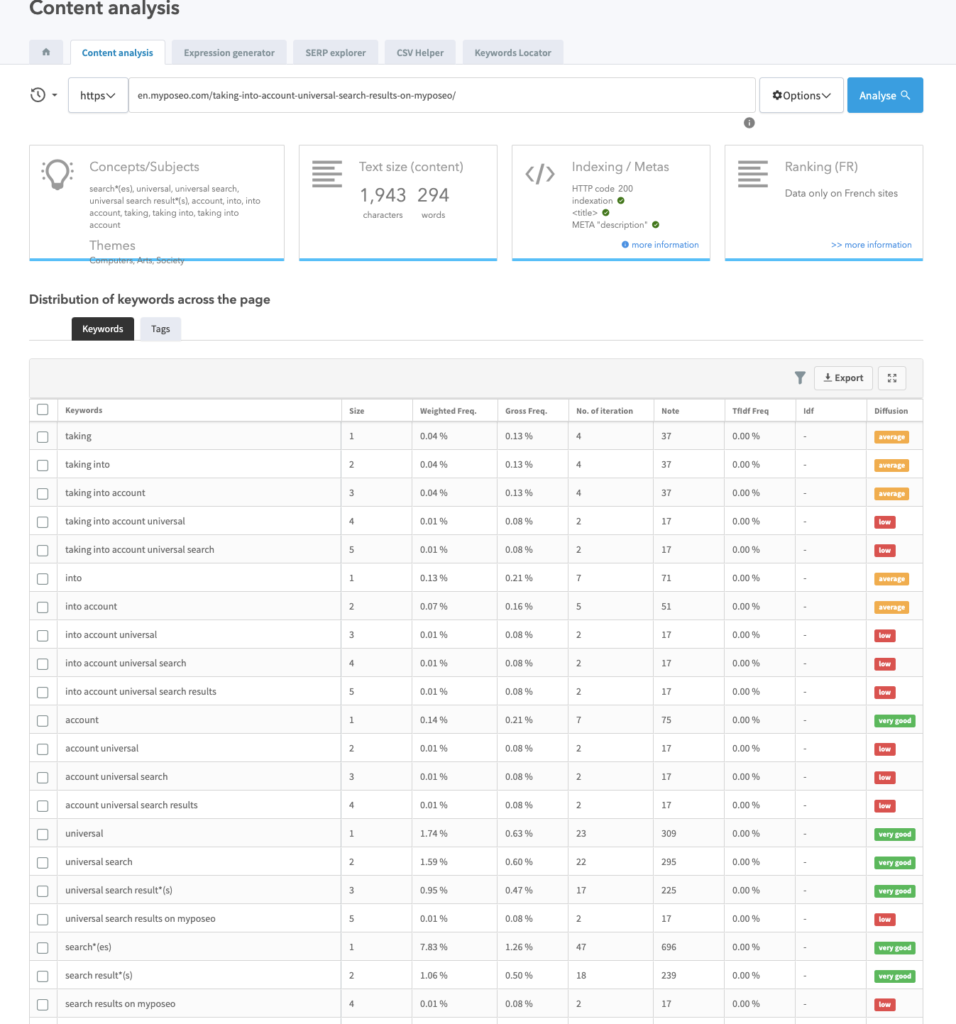 There you have it! The top 3 ways to optimise SEO content through a SERP analysis. Try Myposeo for FREE today and start your SERP analysis to optimise your SEO Content Strategies today!

Marketing manager @myposeo, community manager and writer.