Myposeo constantly strives to improve their tools, and has done so once again; introducing Myposeo's new Tool Home Page. Save time and increase your productivity with quick and easy access to all your projects.
Here's a guide to the new interface: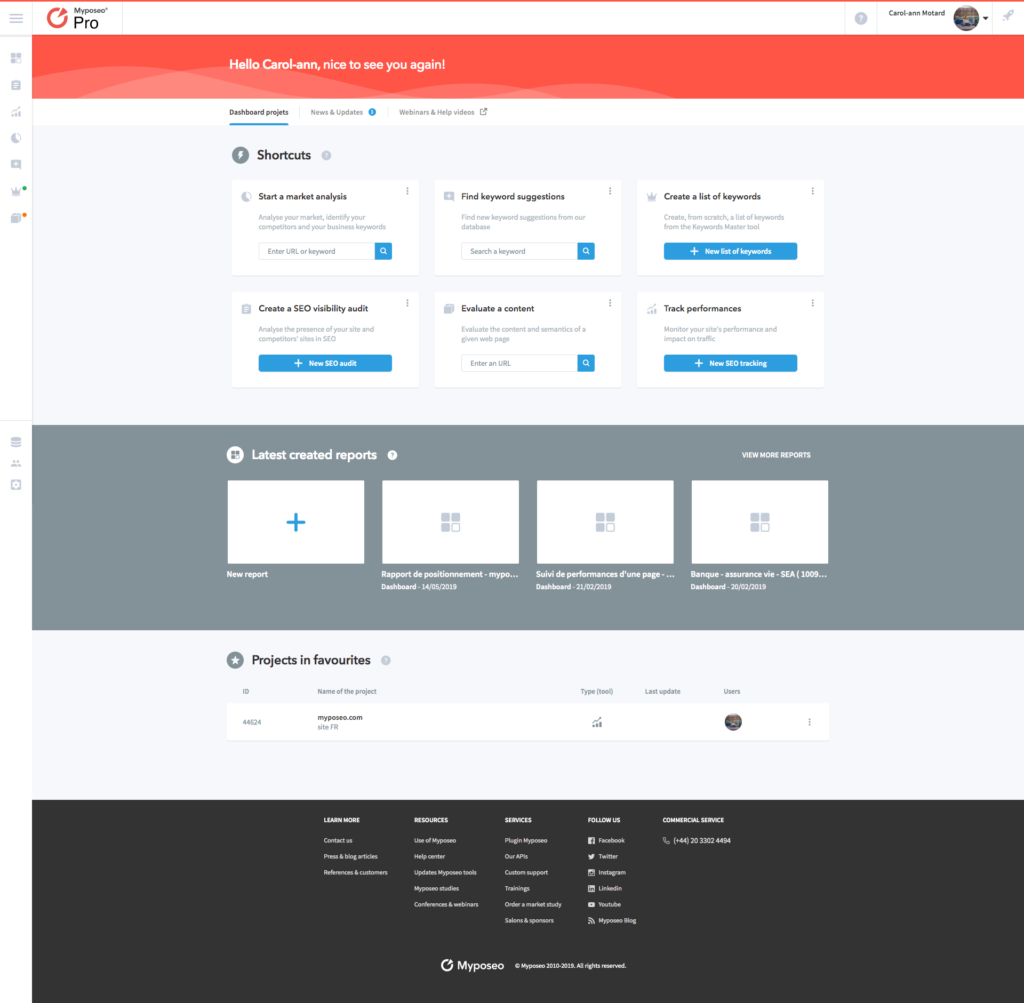 'Quick Actions' Section

This section displays various shortcuts that you can use to easily get to the Myposeo Tools website.
Need to analyse a keyword or domain? Search directly in the 'Market Analysis' box and search tab! Want an SEO visibility audit? Find one in the corresponding card!
In the next step, you have the option of choosing which tool shortcuts you'd like to have displayed on your homepage.
Latest Reports Section

The second block on the homepage is for 'Latest Reports'. As the name suggests, this showcases all reports that have been recently created.
Favourite Projects

Under this section, you can locate all projects that have been marked or added as 'Favourites'. Remember, you now have the option to add anything from all the tools as your 'Favourites' and hence, can easily retrieve them right from your homepage.
The second tab of the home page shows 'News and Updates'. This includes the latest features and updates that our teams have made on the interface, as well as the News from Myposeo and the world of SEO.
Lastly, all webinars and Help videos are directly accessible on the Myposeo website.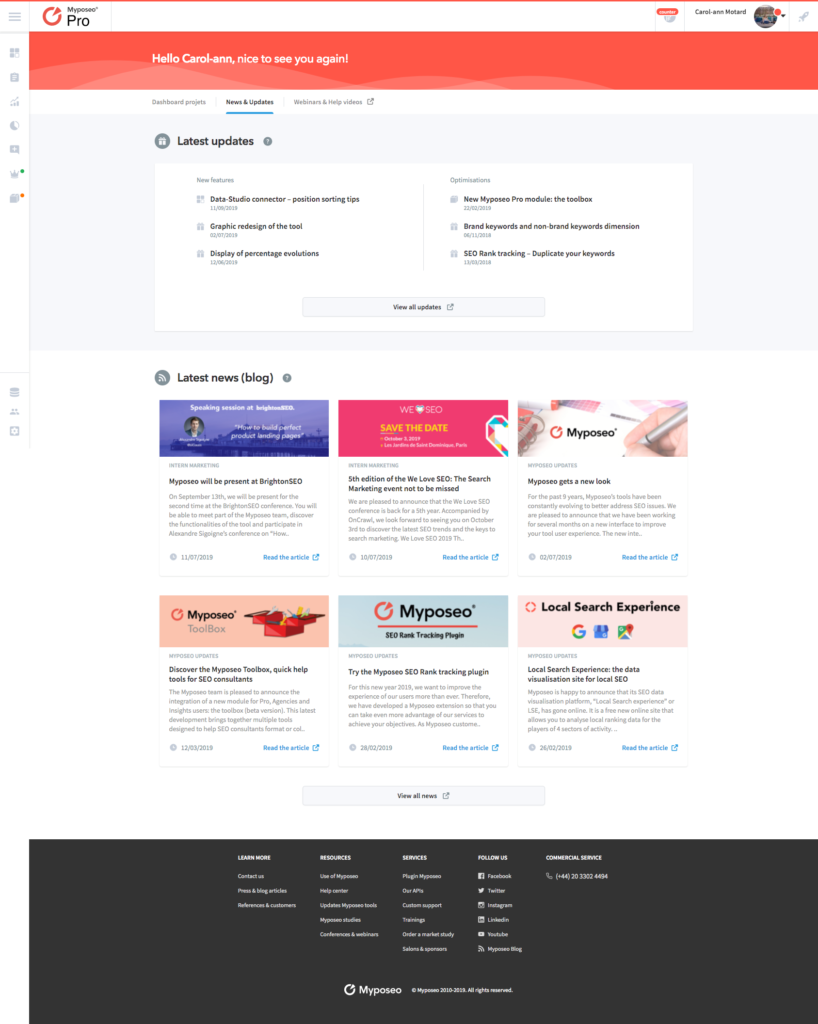 We would love to hear your thoughts and first impressions of our new update! Contact the team to share any feedback you may have for us.
New and improved features are coming soon! Stay tuned.

Marketing manager @myposeo, community manager and writer.