As we announced you by the end of the year, you are now able to customise your reports.
For a few days the myposeo tool has integrated a "Reports" tab to its interface. This new feature allows you to create in a few minutes a customised dashboard by choosing your KPIs, graphical format from our library, layout and size of blocks allowing you to fully adapt yourselves to the various problems of your customers.
Note that you can make custom reports of SEO Tracking, but also of analysis market and SEA Tracking.
Your customised report
The reports are accessible in the right hand column. To create a report, simply click on the view "Add report". Then enter your title, report description, logo etc.
Note that you can change your reports as you like through the "configuration" tab.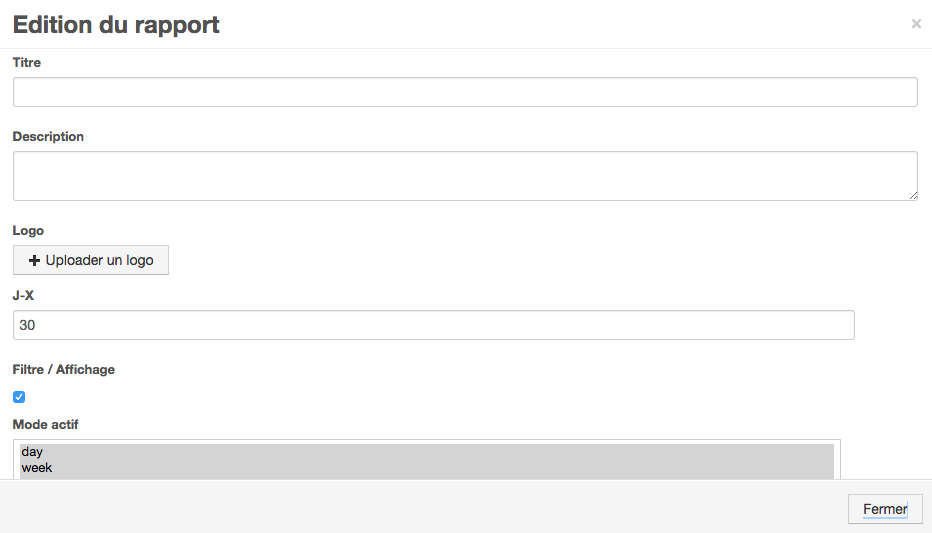 A report is constituted by one or several zones. Each zone contains at least one line, that itself contains a block. This block will select the data you want to show.

Benefits
With these reports , you will save time because you are going to show only data that interest you and are relevant for your customers.
Your report, once completed, could be programmed. It may be sent directly by email and/or deposit on a ftp.
You can also recover data from the 3 tools ( Analysis market, SEO Tracking, SEA Tracking) and mix them in a single project. For example, if you have two different projects (.fr and .uk ) you can couple them in a single report.
Your reports are available as long as your account is valid and can be viewed by other users by simply giving access to the project.
In the futur, this new feature might replace the export sections of SEO Tracking. Old reports will of course be automatically imported and migration will be progressive.
If you have any suggestions about this new feature don't hesitate to share them with us, we remain at your service hope that you will enjoy these modifications.
Marketing manager @myposeo, community manager and writer.