Since the government-imposed lockdowns were put in place to avoid the spread of COVID-19, companies have been forced to adapt or completely rethink strategies. Advertisers have consequently had to reduce their paid advertising efforts and spend on Google Ads.
Myposeo's new tool allowed us to analyse the search engine results pages (SERPs) on multiple search queries, and categorise them by industry.
Our research showed the results on a number of Google Ads and paid advertisements across the following 5 industries within the first 3 months of this year (from the 1st of January to the 31st of March, 2020):
Travel
Hospitality (Hotels)
Gambling
Insurance
Alcohol
Investment Decline in Industries

Since March, the number of Google Ads have significantly declined in certain industries that are directly affected by the outbreak of the virus. One of the most affected of these industries, is without doubt, the tourism industry.
Travel companies and Hotels have seen a rapid decline in their revenue and have had to quickly respond by slowing down or even cutting off their investment in Paid Search.
We compared the first two weeks of March with February. The comparison showed us a sharp decline in digital investments in these two sectors: -76% in advertising spend in the Travel industry and -73% for Hospitality (Hotels)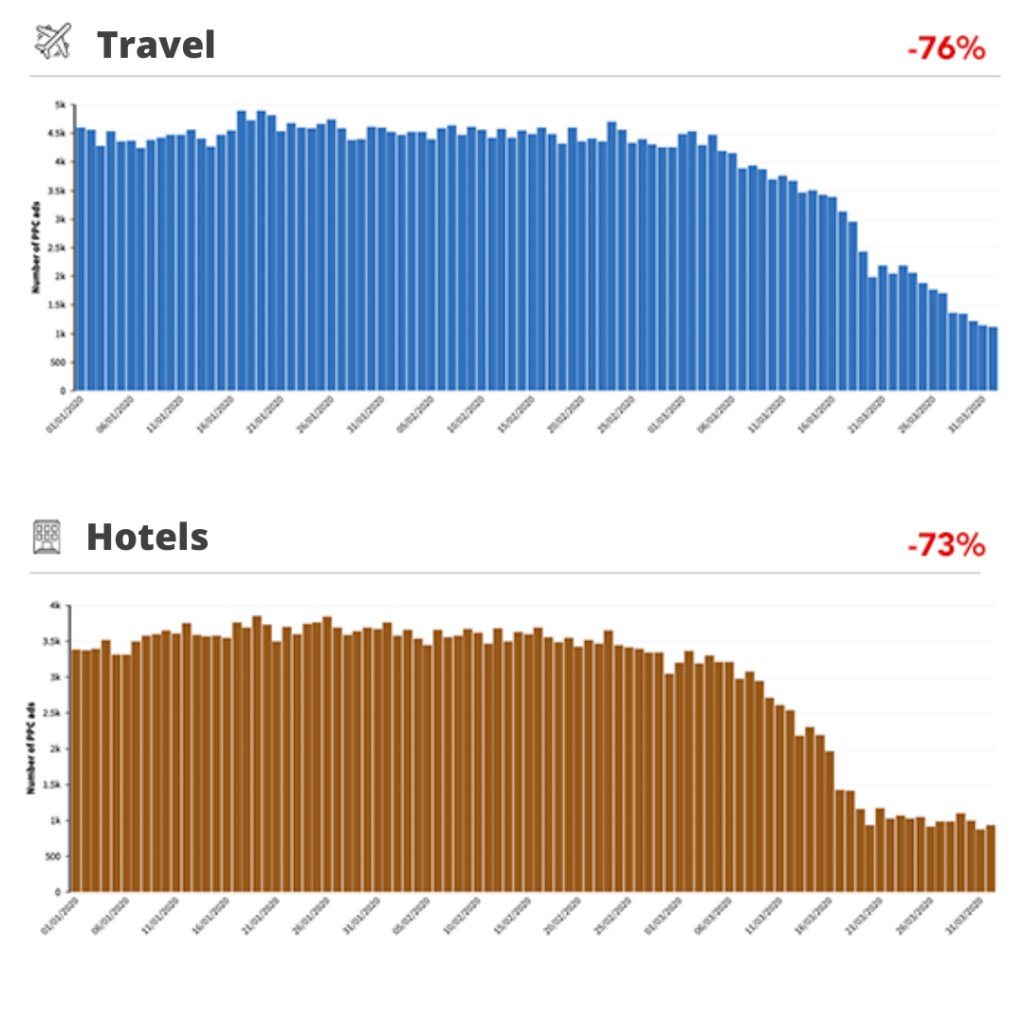 Another industry greatly affected by the outbreak of the Coronavirus is Gambling. Following the suspension of sporting activities and games due to the pandemic, of course resulted in sports bets being reduced to almost none. There has been a 22% drop in Google Ads paid for by Gambling companies.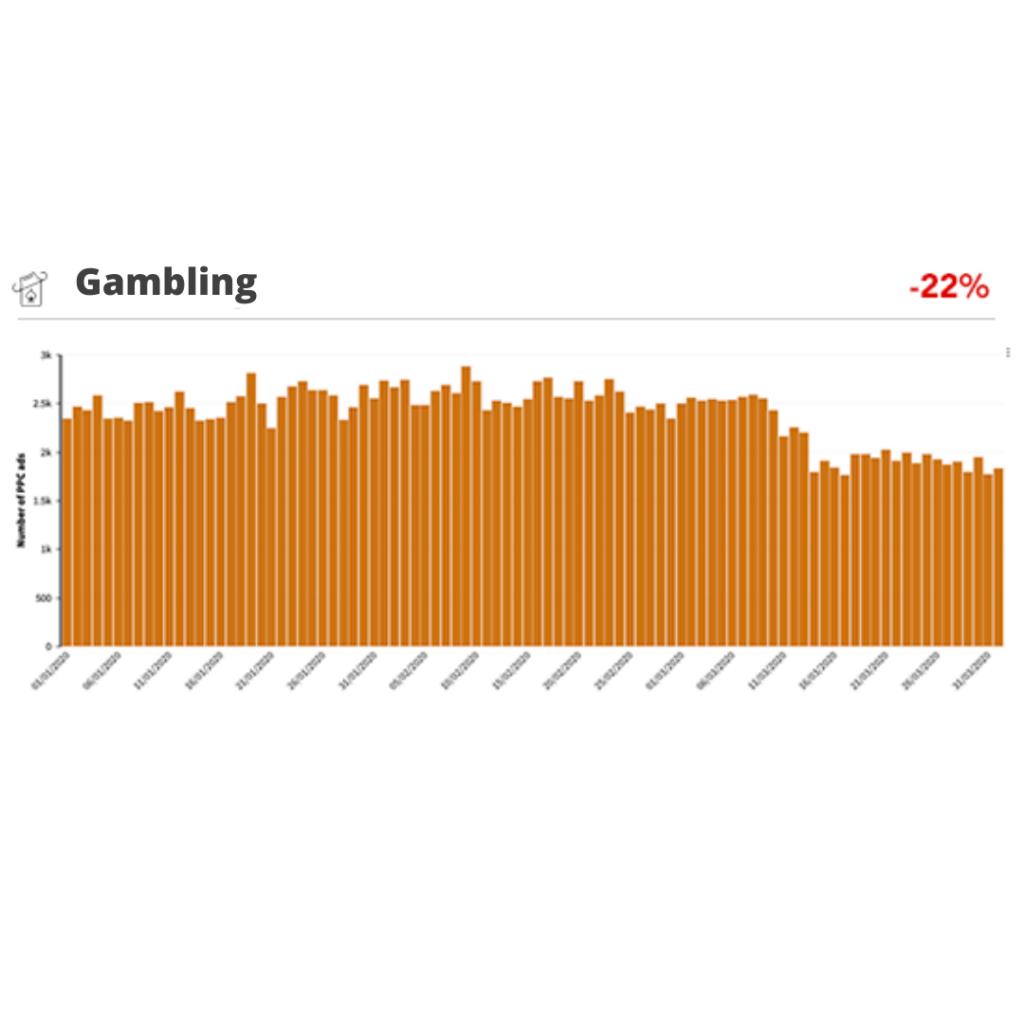 Insurance companies however only slightly reduced their Paid Search investment, witha drop of -9% over the last 3 months.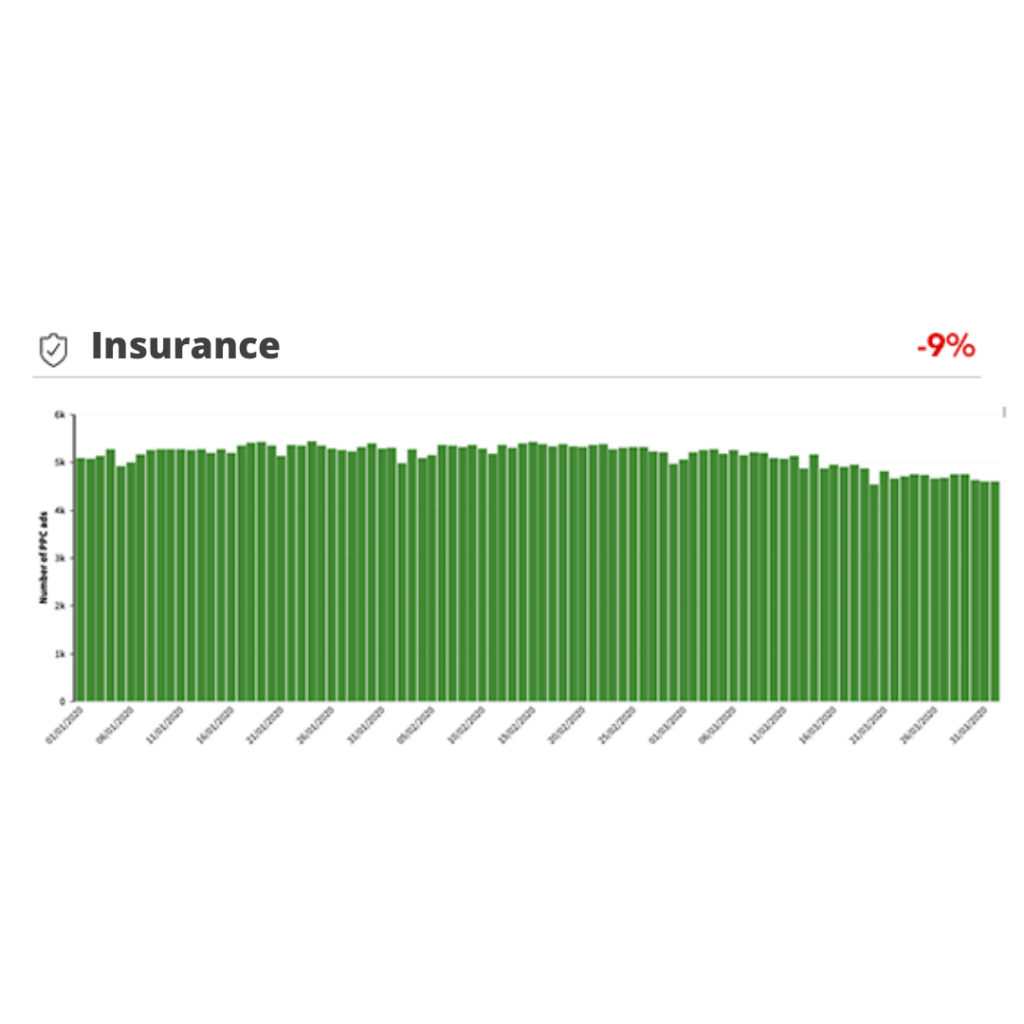 Investment Increases in Some Industries

On the other hand, many industries saw an explosion in their revenue during this period. One such industry is the Alcohol industry as the consumption of alcohol has increased since the beginning of this lockdown and self-isolation periods.
This quarantine tends to make people feel like everyday is the weekend (which it obviously is), thereby making it all the more tempting to have a quick pint more often (in moderation of course).
To make things more interesting, the need to maintain social relationships and traditions from one's home makes it all the more likely for people to organise a virtual "drinks night" with their mates.
Given the increase in demand, the alcohol industry has invested more in advertising recently, by exactly 103% according to the graph below.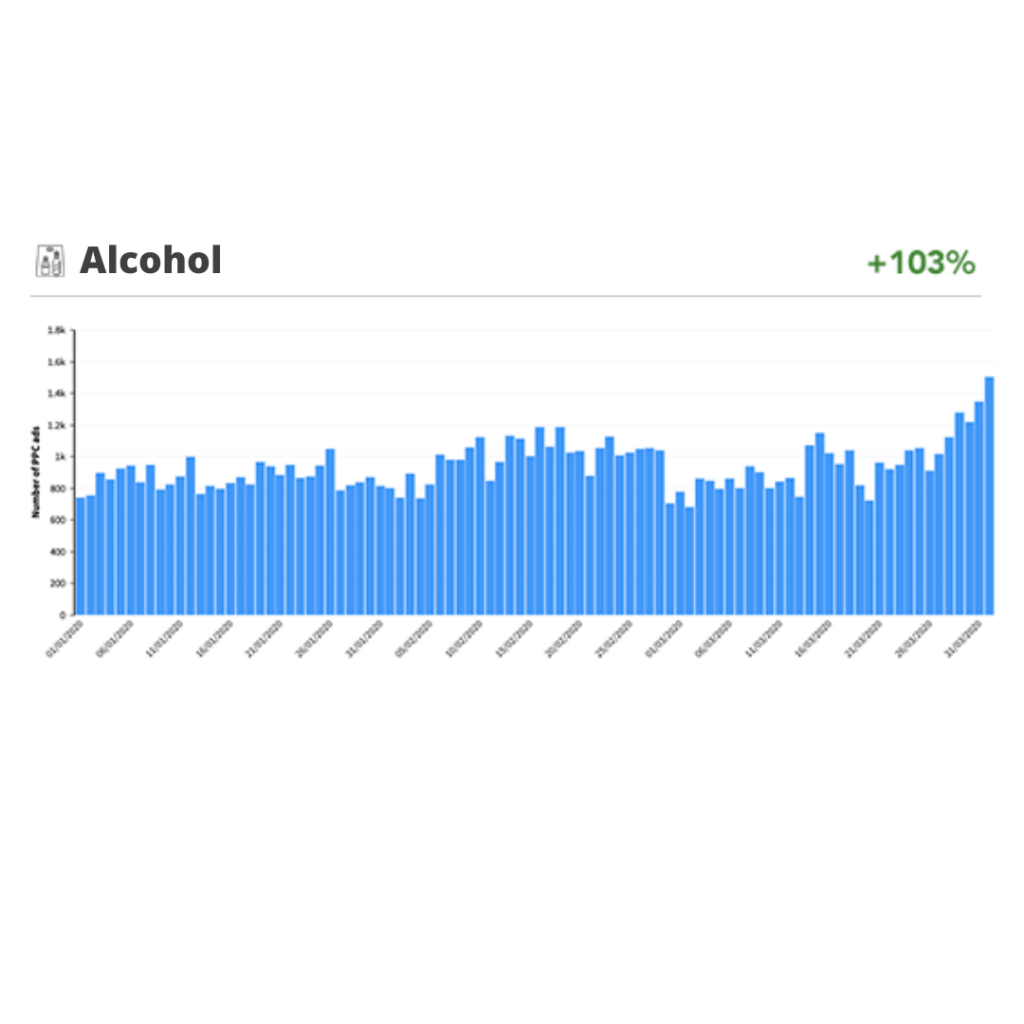 So what will it be? Given your industry, have you decided to increase or decrease your Paid Search investment?
Full Inforgraphic View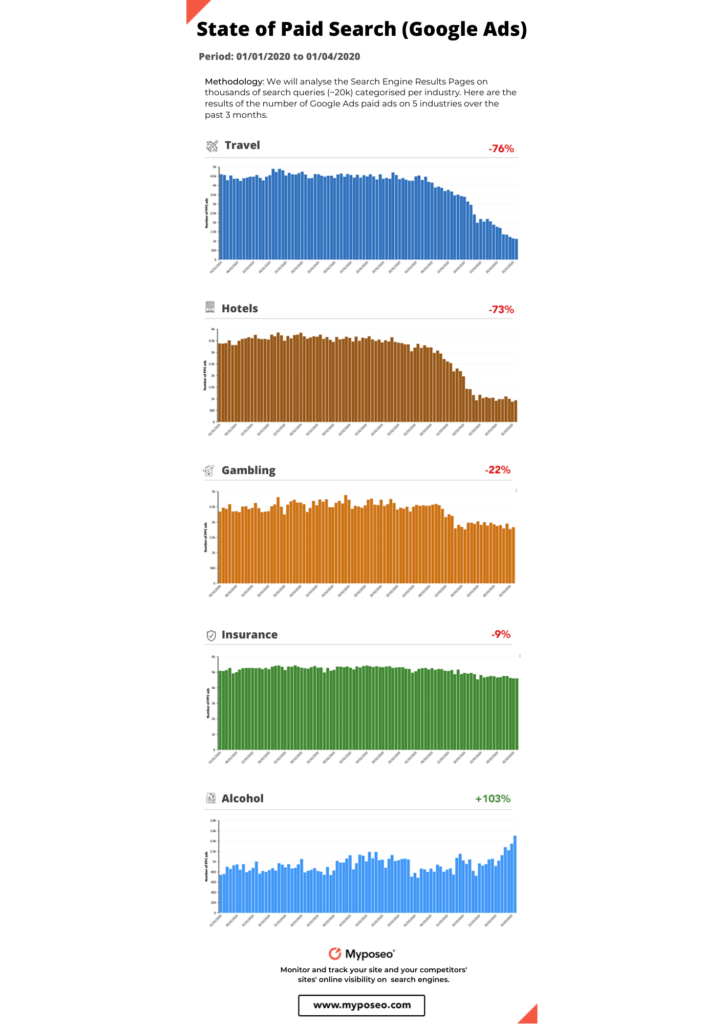 Start your Free Trial with Myposeo today!
Marketing Assistant UK @myposeo