For the past 9 years, Myposeo's tools have been constantly evolving to better address SEO issues. We are pleased to announce that we have been working for several months on a new interface to improve your tool user experience.
The new interface will be implemented gradually (over several months) starting with a new sidebar and top bar that will optimise navigation.
The old navigation
You had two ways of accessing the tool: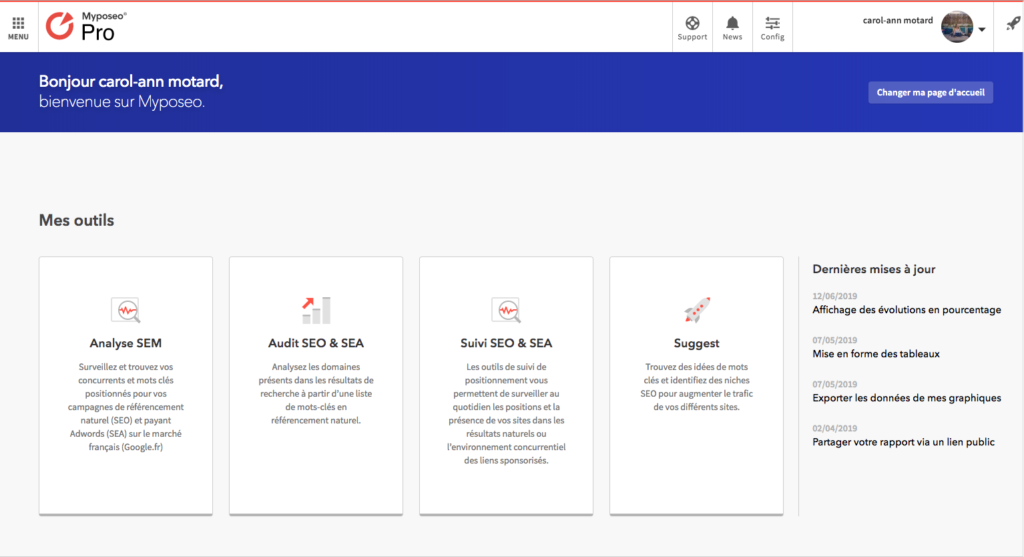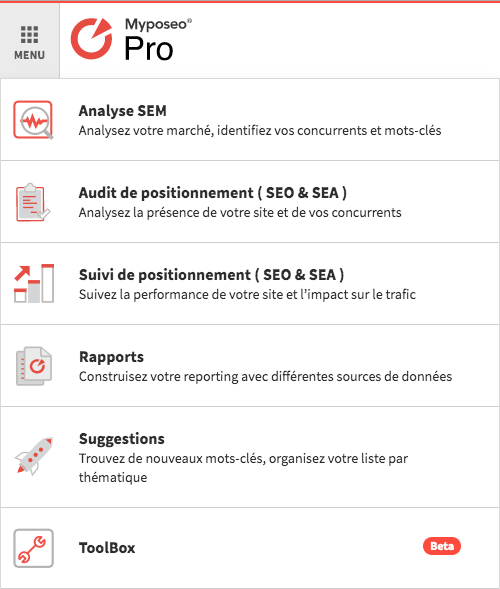 New sidebar
Today, the tools will still be available on the homepage but a sidebar on the left side will be displayed at all times whilst you navigate.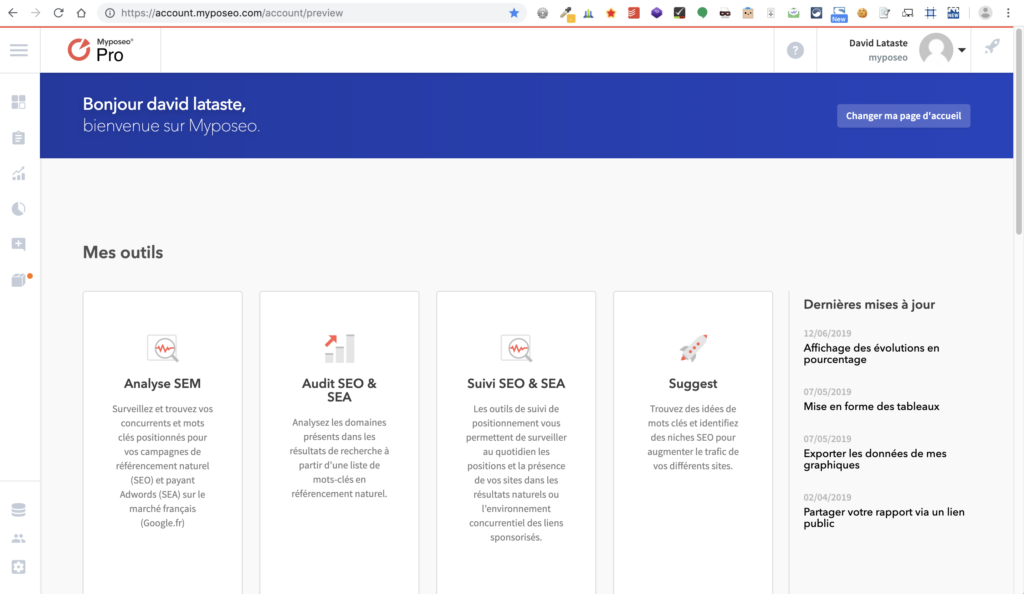 The sidebar will open when you hover over it, but you can freeze it by clicking on the "burger" menu. It's up to you to choose the display according to the way you work (full-screen mode, tools always visible…).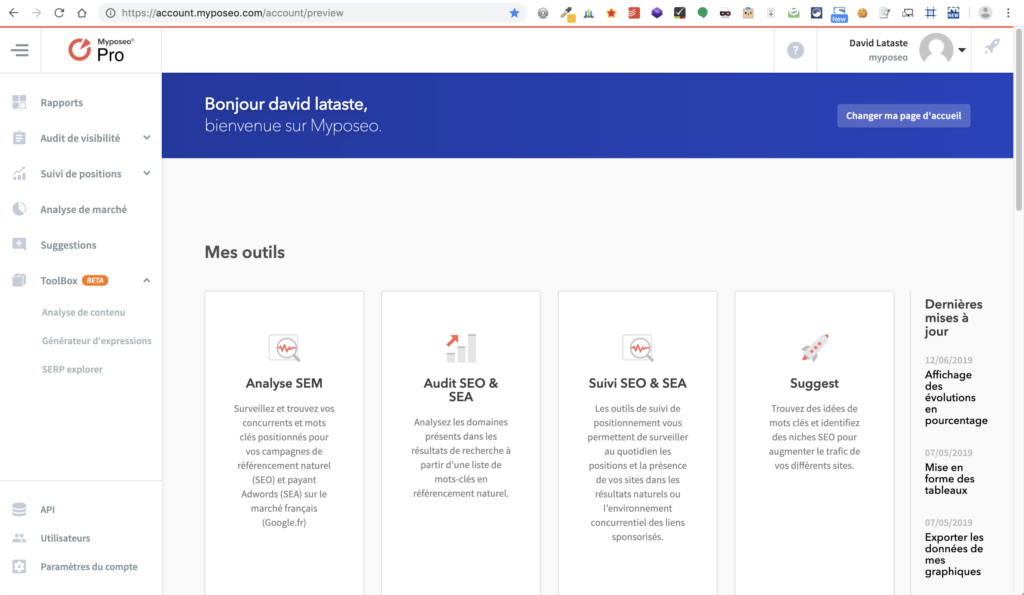 Lightweight top bar
The News icon, which was present on the top bar, has been temporarily removed. You can still access the latest news and updates on the homepage.
This homepage will soon evolve.
Note that preference management is now accessible at the bottom left of the sidebar (API, Users, Account Settings) and no longer in the top bar.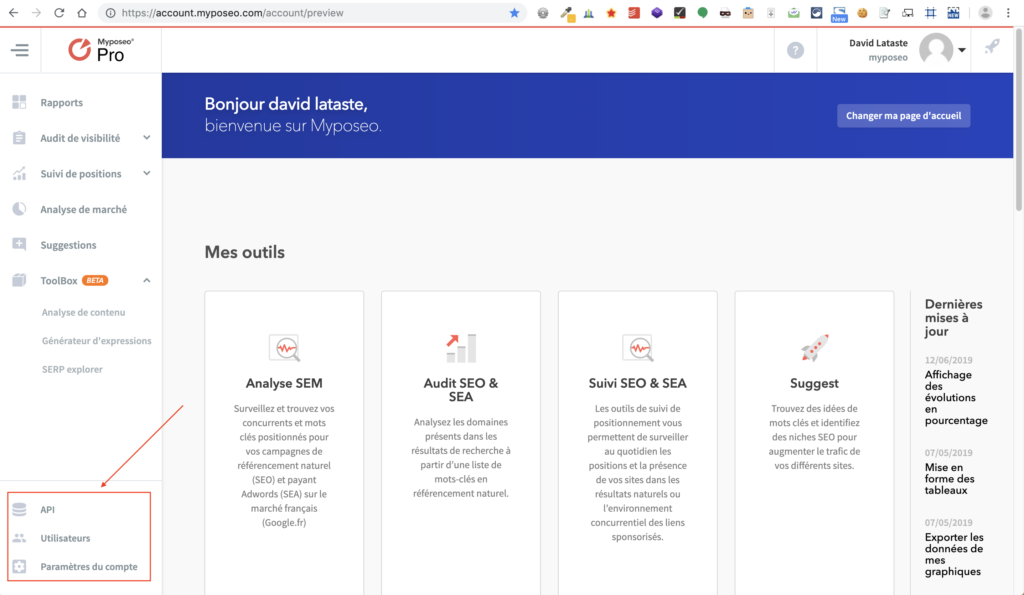 New tool names
We have redesigned some of the titles in order to give you a better understanding of the tools:
Audit = Visibility audit
Tracking = Rank tracking
SEM analysis = Market analysis
Other developments will be deployed in the coming months. Stay connected 🙂
We hope you enjoy all these changes and would be delighted to hear from you!
Marketing manager @myposeo, community manager and writer.