Netlinking and SEO Analytics Reports
Create, compile and customise performance and visibility reports in your Myposeo account and integrate data from all tools (SEO/PPC Tracking, SEO/PPC Audit and SEM Analysis).
Create a visibility report
Create your customised ranking report by inserting the most relevant data for your SEO reporting.
Organise your standard report
Create and drag and drop lines and blocks to organise your customised report.
Choose your visualisations
Choose the formatting and visualisations of your data (tables, graphs, bars, pie chart, etc.).
Automate your reports
Schedule and receive your weekly or monthly reports and focus on statistical analysis.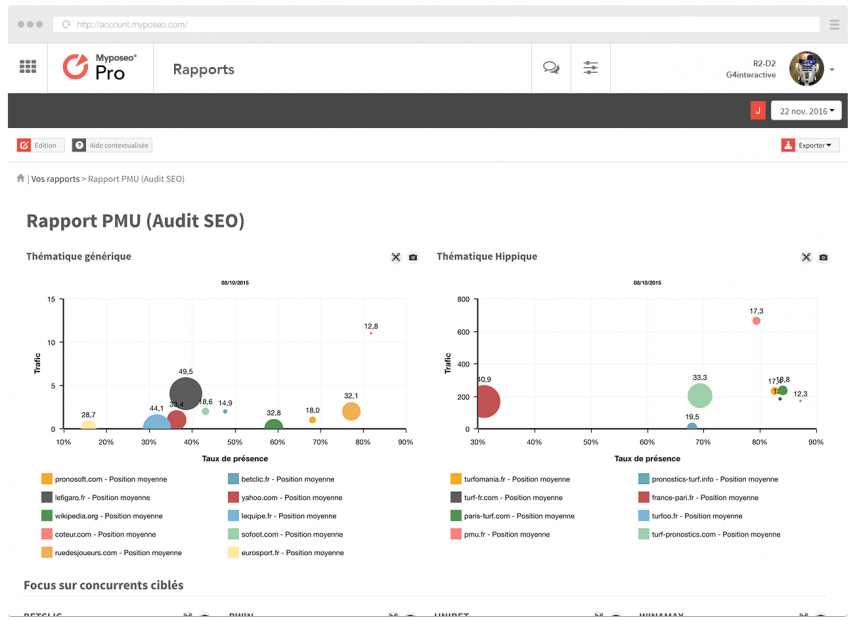 Custom SEO and analytics ranking reports.
Create and customise your SEO performance and visibility report in search engines
I want:
To have SEO automated reports
To customise graphs formatting
To display dynamic data
To create reports template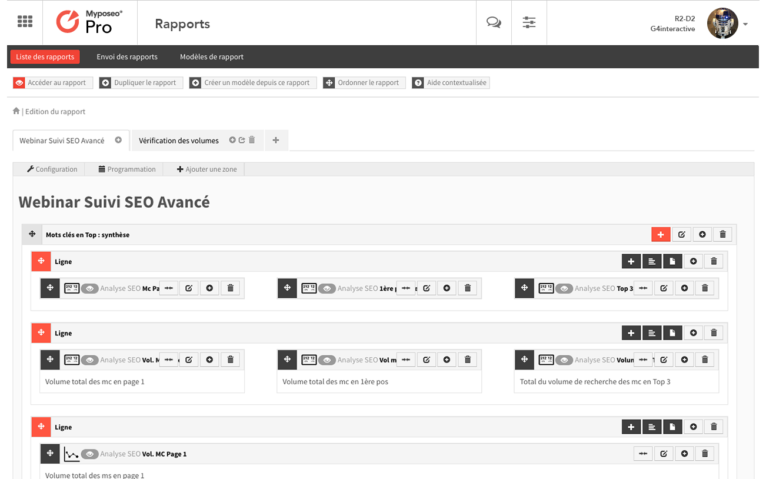 Quick and easy customisation.
Customise and create via a drag and drop system and comments so that your customers and collaborators can analyse and enjoy the ranking and audience data collected by Myposeo.
I want:
To create lines and columns
To choose pages
To comment my graphs and reports
To organise my reports by tab / sub-tab
Myposeo analytics reports are synchronised with…



How to use the report tools?
Check out our use cases dedicated for reporting tools. Learn how to use Myposeo to track and optimise your site's visibility.