In September we interviewed Jérome Moussay, SEO manager of BlaBlaCar. Now we are happy to present an interview with Valentina Valceanu who deals with SEO for ViaMichelin.
Valentina Valceanu kindly agreed to give us a short interview for the myposeo blog. The opportunity to lear more about the Michelin Travel Partner company and share the daily life of an SEO expert.
Hello Valentina, can you introduce yourself in 140 characters?
SEO specialist for over 8 years of editorial websites, servware and e-commerce, SEO international expert. Website analyst and user-centric.
Which company do you work for and what is your job?
I worked for over 3 years with Michelin Travel Partner, a subsidiary owned 100% by the Michelin Group.
Michelin Travel Partner publishes the famous Michelin Guides, Michelin maps and atlas and the group's B2C digital products: ViaMichelin websites and applications, Michelin Restaurants and Michelin Voyage.
Since 2011, I have been in charge of SEO as well as web analytics for the company's digital products. As such, I am responsible for the company websites's presence in search engines, optimisation of the SEO audience and audience analysis and the uses of our products.
You work on how many sites? E-commerce? BtoB or BtoC? Local? International?
All the Michelin Travel Partner websites have an international presence: ViaMichelin is the 2nd player in the digital map market in Western Europe and is present  in 12 European countries.
Michelin Restaurants is present in France and Germany, while Michelin Voyage is available in France, Germany, Spain, Italy and England. It is therefore about 17 websites to manage daily. There are servware websites that provide access to  the famous Michelin content (Michelin maps, route planner, the selection of restaurants from the Michelin Guide or the selection of tourist attraction from the Michelin Green Guide).
Michelin Restaurants also has an e-commerce dimension, the website giving users the opportunity to book a restaurant online.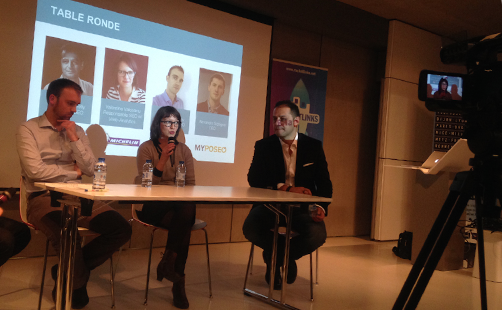 What are the key performance indicators that you follow in your SEO/SEM strategy?
KPIs that I follow everyday are firstly technical: Googlebot crawl and accessibility of our main content, website availability and errors rate rebounded by the Google indexing status.
with regard to positioning and visibility, I monitor keywords positioning and the most important pages. While rank tracking has become more difficult since the mass customisation of Google SERPs, it is still an important indicator.
Then of course, the audience KPIs: visits and pages view SEO, rate conversion rate of the visits from SEO.
What are your daily tasks?
SEO is one of the main audience of all Michelin Travel Partner websites. So, as a SEO manager, I am often brought to participate in the discussions on news products, international expansion, and more generally on everything related to website features.
Much of my daily work also focuses on the analysis: performances analysis and SEO optimisations but also analysis of the website's global audience and our competitors. Daily monitoring of our visibility on Google and any problems encountered by Google through Search Console is also part of my essential tasks.
Finally, I keep a careful lookout for latest developments in the domain.
On what occasion do you use the myposeo tool?
myposeo is our daily rank tracking tool. In addition to regular tracking of our main keywords, I also use the tool to make comparative studies of the SEO performances of our websites and rivals' websites, as well as carrying out exhaustive SEO audits (knowing the entirety of the keywords on which a website is positioned).
This is very important for long tail work and the analysis of the competitor's strategy. In addition, we have already asked myposeo for analysis on request, specifically made for Michelin.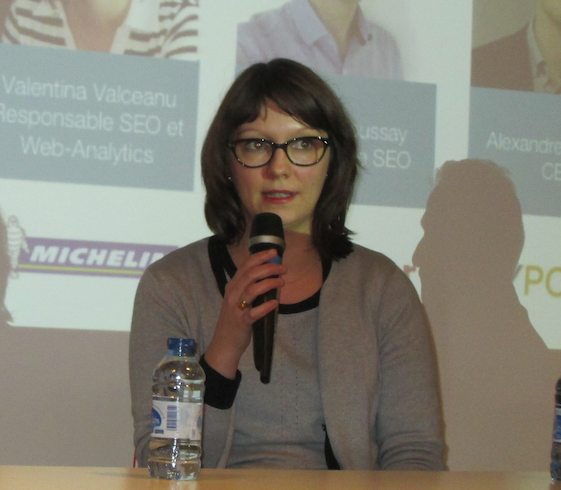 What are the three other tools you use every day?
First, Google Search Console. This is a gold mine of informations for any SEO. Daily use of this platform is absolutely essential in our business.
The second tool is our tool for monitoring the engines' crawl (internally developed); it allows us to quickly identify potential problems encountered by Googlebot during the exploration of our content, and also to evaluate the effectiveness of some SEO optimisation (online publishing of new content, reinforcement of internal linking etc).
The third tool I use everyday is our statistics tool, Comscore Digital Analytix, that allows me to have informations at any time on the audience of our digital products.
What tool you dream of that doesn't yet exist?
Google Search Console improved and strengthened, gathering data visibility/positioning and crawl and exhaustive information about crawled and indexed pages versus their depth in the website, Page Rank, internal and external.
Are you contactable on the various social media platforms?
On professional social networks, Linkedin and Viadeo.
We thank Valentina for agreeing to answer our questions!
If you also wish us to share your experience and have a dedicated article on your business, do not hesitate to contact us!
Marketing manager @myposeo, community manager and writer.