Follow your SEO in search engines
You are a small company, you follow up to 1500 keywords,
you want to track your visibility, here is the Myposeo Starter offer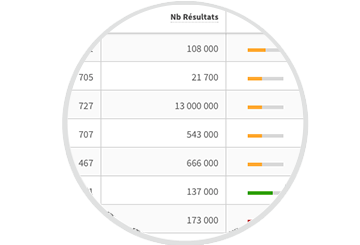 Observe and compare the results, keywords of your site with those of your competitors.
Coming soon…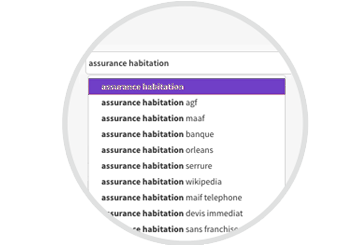 Find and select your keywords to optimise your search engine optimisation strategy.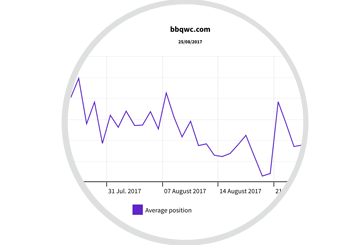 Monitor and manage daily campaigns SEO tracking with your selection of keywords.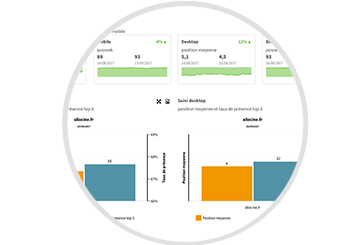 Optionally, take advantage of a report on the effectiveness of your SEO tracking campaigns.
Myposeo Pro is more than 3,000 expert SEO users in France and Europe
Key features
All our features will allow you to optimise your reports and get an overview of your SEO campaigns.
Organic & universal results
How to use Myposeo Starter?
All our use cases dedicated to Myposeo Pro's SEO and SEA Analysis, Audit and Monitoring tools.
What they say about Myposeo Starter