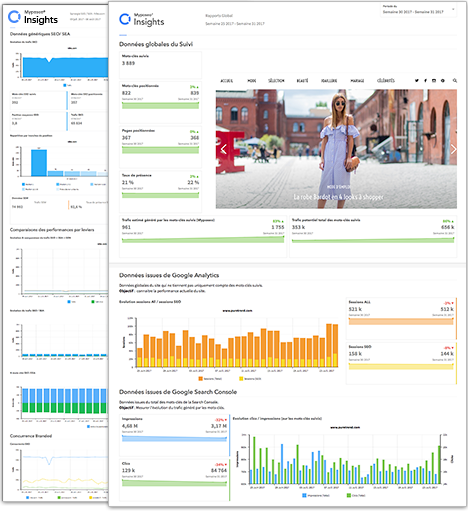 Writing Assistance and visibility measurement.
    Find, select and prioritise the best search keywords to work on.
    Help writing content for Search Engine Optimisation and visibility.
    Building interfaces to monitor content visibility and search marketing (SEO+PPC) performances.
The best keywords for SEO and visibility

We extract the best keywords, questions and generic terms to work with, from a huge database in your specific langage.
1 billion keywords database

We rank and analyse SERP, competitors, search volumes and opportunities on selected keywords with powerful ranking and data collection tools.
Audit tools and consultants

Our algorithms prioritise keywords by analysing your site's existing ranking, content and capacity to position itself, to focus on rapid wins and increasing organic traffic.

We create and define key indicators with your marketing team and SEO experts, to help you focus on work instead of reporting.
Myposeo Insights interface
All types of content analysed, on all engines
We address all custom SEO issues.
Brand content to present the activity.
Cold content
"Institutional" websites

Content regularly updated and on topics that may be beyond core-business.
Hot content
News sites & blogs

Content specific to physical points of sale or companies.
Dedicated content

Local websites / directories

Content related to products or services desired by users (purchase).
Product sheet, categories
Online sale

Construction of visibility performance monitoring interfaces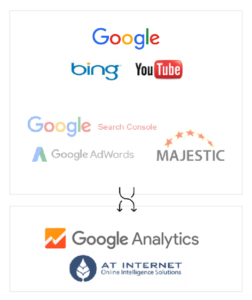 Creation of
indicators

and

visualisations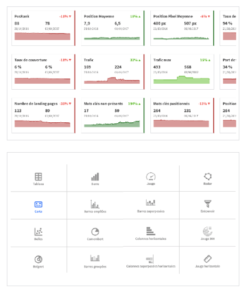 Customisation

by profiles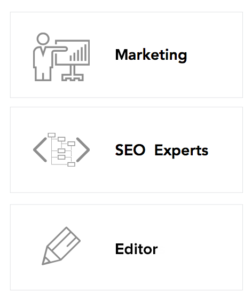 What they say about Myposeo Insights