Adwords campaigns real time Audit
SEA Audit analyses competitive environment of the first page of sponsored links for a number of chosen keywords and with a frequency of 5 to 120 minutes.
Choice audited keywords
Select the "exact" keywords on which you want to perform your audit and find out your current or future competitors.
Custom scan frequency
SEA Audit collects data every 5 minutes at every hour in the pages of search engines.
A quick performance analysis
You can analyse all your competitor presence and visibility over defined period of time.
All Adwords results of the first page are collected in a regular way to create one complete index of websites buying sponsored links. Then, You can find all ads and competitors' ranking.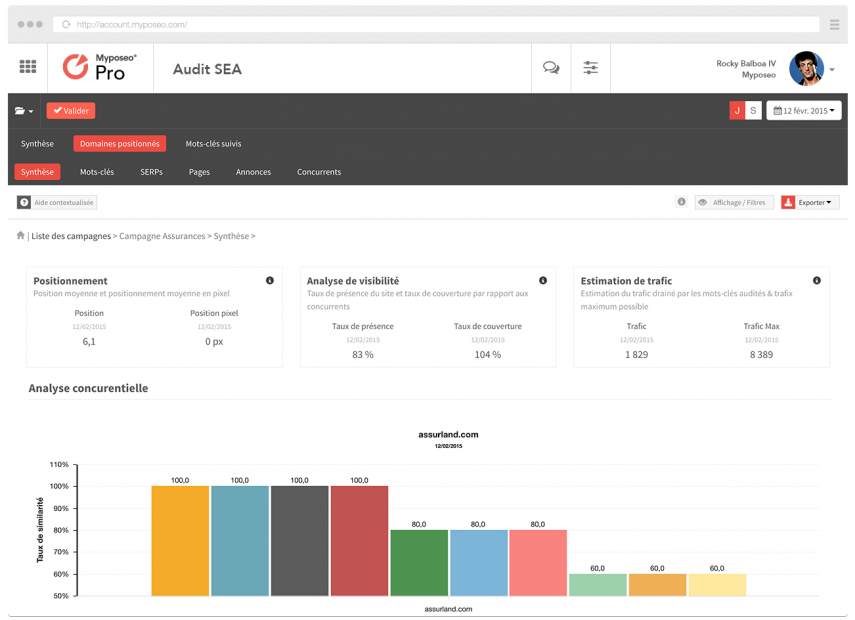 Unique competitive environmental analysis.
AdWords campaigns real time analysis provides a summary report of the competitive environment of your paid search.
Frequency of update (of all 5 to 60 minutes) allows a unique analysis with specific indicators.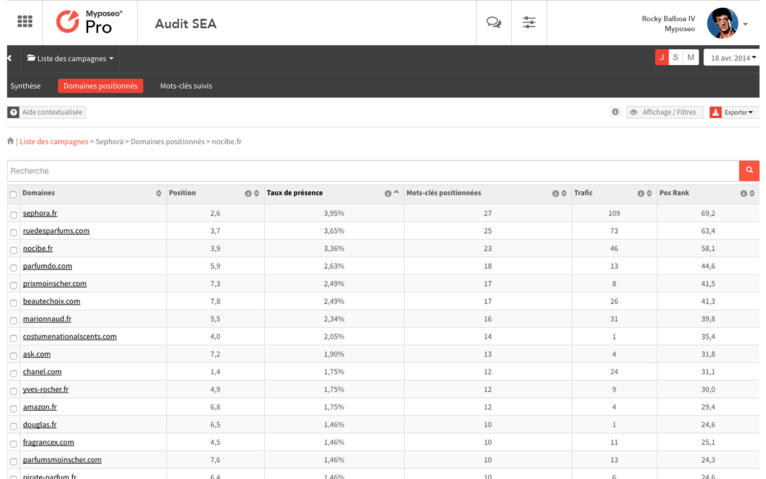 Adgroups and keywords presence analysis
Analyse competitive environment at the level of your adgroups and of each of your audited keywords for a specific detail on the presence and coverage of Google results.
I want:
To know the ranked keywords for my website
To know the most ranked pages
To discover the collected keywords by my competitors
To have an overall score of visibility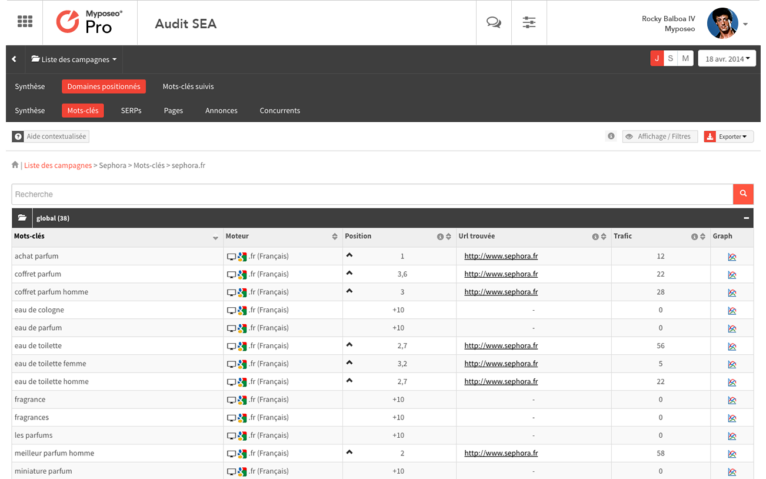 Get into SEA campaigns details.
Ads and purchased keywords, average position or attendance rate and coverage rate. You can know data on all SEA campaigns of your competitors on track keywords.
How to use the SEA Audit tool?
Check out our use cases dedicated to the SEA audit tool. Learn how to use Myposeo in order to track and optimize your website's visibility.