Analyze and track your
SEO and PPC strategies
Myposeo allows you to pilot your search engine's marketing campaigns
by collecting, formatting and analyzing millions of data.
10+ data sources for
SEO and PPC
From search engine rank tracking to audience knowledge and netlinking, we create and collect more than 400 indicators related to SEO and PPC campaigns.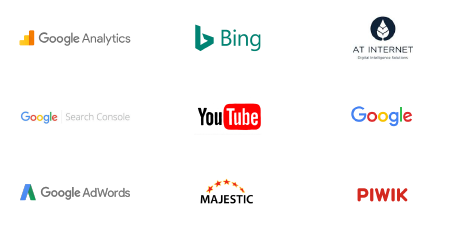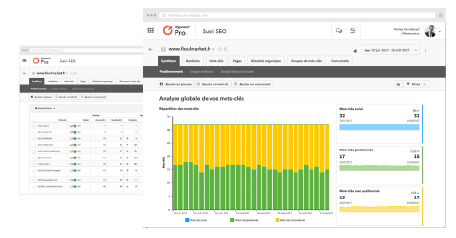 Multiple tools & personalizable interface
Work on a easy-to-use, online and regularly updated interface on myposeo.com. Share access to all you team members and personalize your work environment. Get notified on every move and enjoy daily work.
Visibility & performances
One goal : SEO/PPC growth
Is your visibility on search engines still on top ? Are your competitors moving fast on top of 1st page ? Is your global performance strategy reaching your annual goals ?
Let Myposeo follow everything for you and help driving decisions. More coffee, less work on excel.