Google AdWords Rank tracking
The SEA Tracking module allows you to analyse and monitor the competitive environment of sponsored links based on your list of strategic keywords.
Create a SEA campaign tracking
Selection of exact keywords
Select your exact keywords on Adwords and launch competitive environment tracking.
Close analysis
SEA tracking makes checks on the first page of Google according to defined and close frequency (up to every 5 minutes).
Adwords visibility tracking
The real-time check allows to find out if you are well posted in search engines and how your ranking is changing.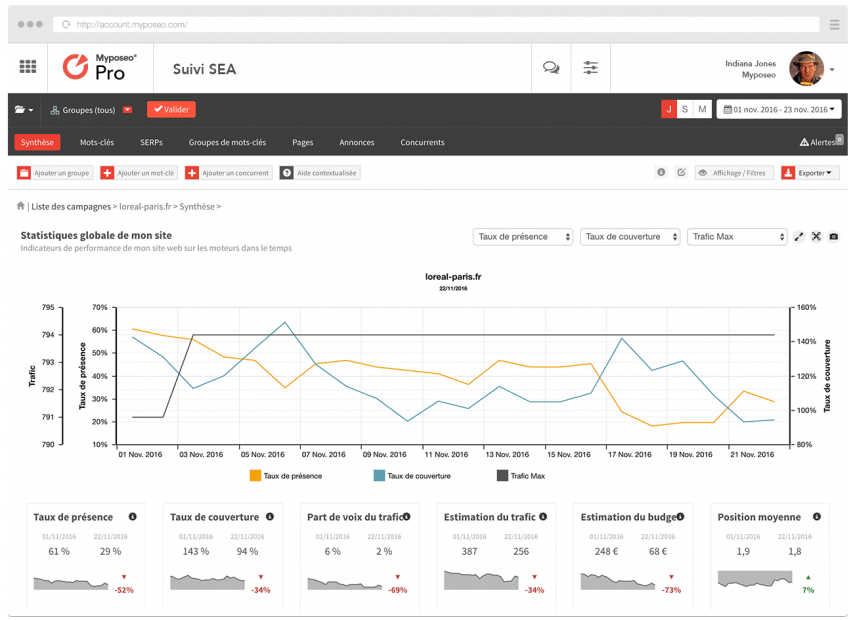 Evolution of your Adwords campaign synthesis.
SEA tracking gives you a daily evolution of engines statistics of your Adwords campaign.
By getting back all data (ads and website) on the 1st page of Google, SEA tracking maps exactly the competition and calculates many indicators (part of voice, attendance rate, coverage rate, etc…)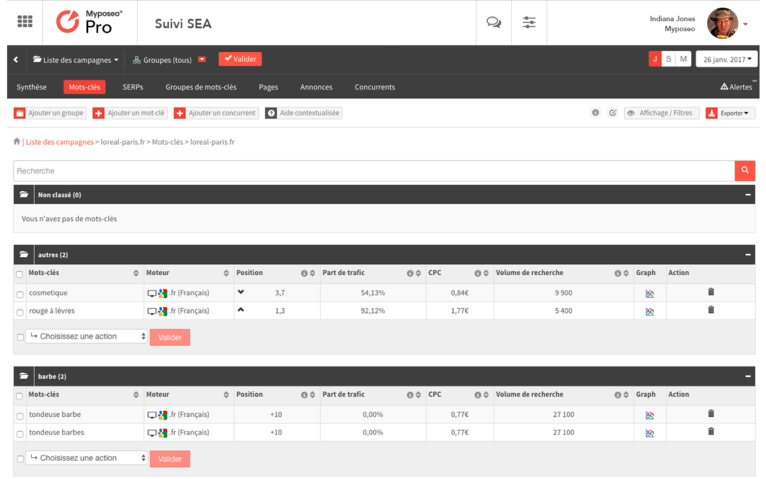 AdWords keywords tracking.
Track your website's ranking on the keywords you select from Adwords and visualise reliable and independent search engines data.
Each of your Adwords keywords, whether long tail or brand, is checked and monitored into myposeo. To deliver you unique and complementary statistics to those proposed in your auction tool.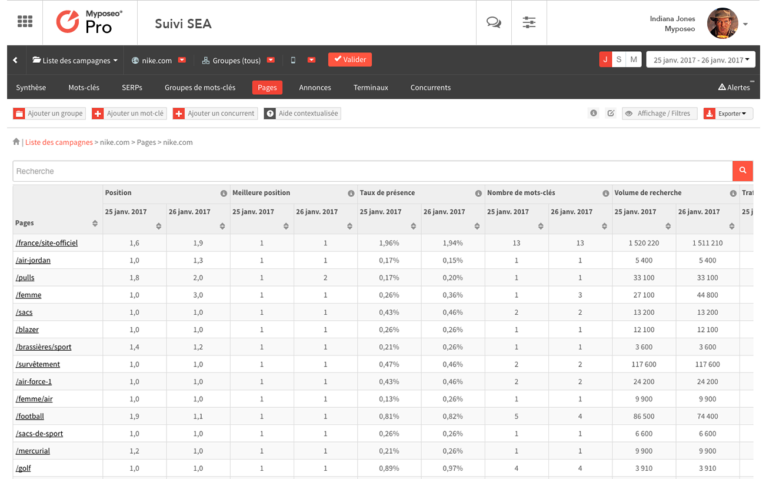 The results composition.
All ads are recorded in SEA (Adwords) tracking in order to have an overview of the technical, keywords and choice made by your competitors in writing their ads.
By discovering all Adwords ads of my competitors, I can then adapt my campaigns.
How to use the SEA rank tracking tool?
Check out our use cases dedicated to the SEA rank tracking tool. Learn how to use Myposeo in order to track and optimize your website's visibility.