How to make good progress with Myposeo Pro?
After starting with Myposeo tool, we propose you to consult all the element you needs for your progress.
An independent calendar and applied to each view, offers the possibility to quickly select a date range (7, 30 days, 1 month etc.).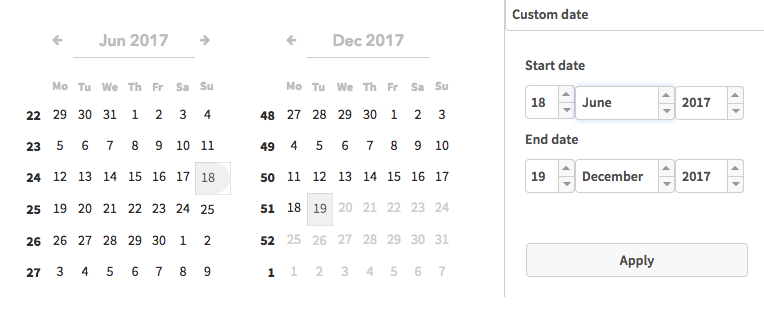 The right column allows you to manage the display of the columns by simply checking them to determine and register information you want to keep on your views.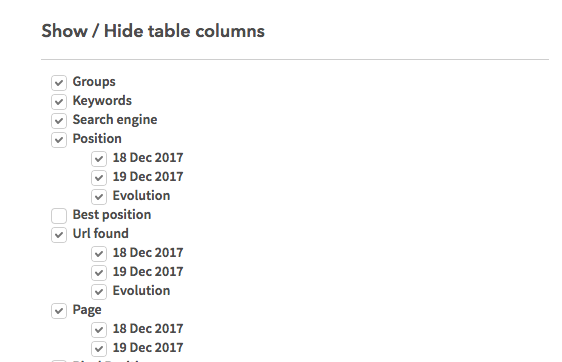 Filters allows you to refine elements (keywords, ads, competitors) you want to keep in your analysis, export or select.

Find on our blog, different articles to help you create your rank tracking reports.
To help you to make the most of the tool, we propose you advanced articles on complex use cases.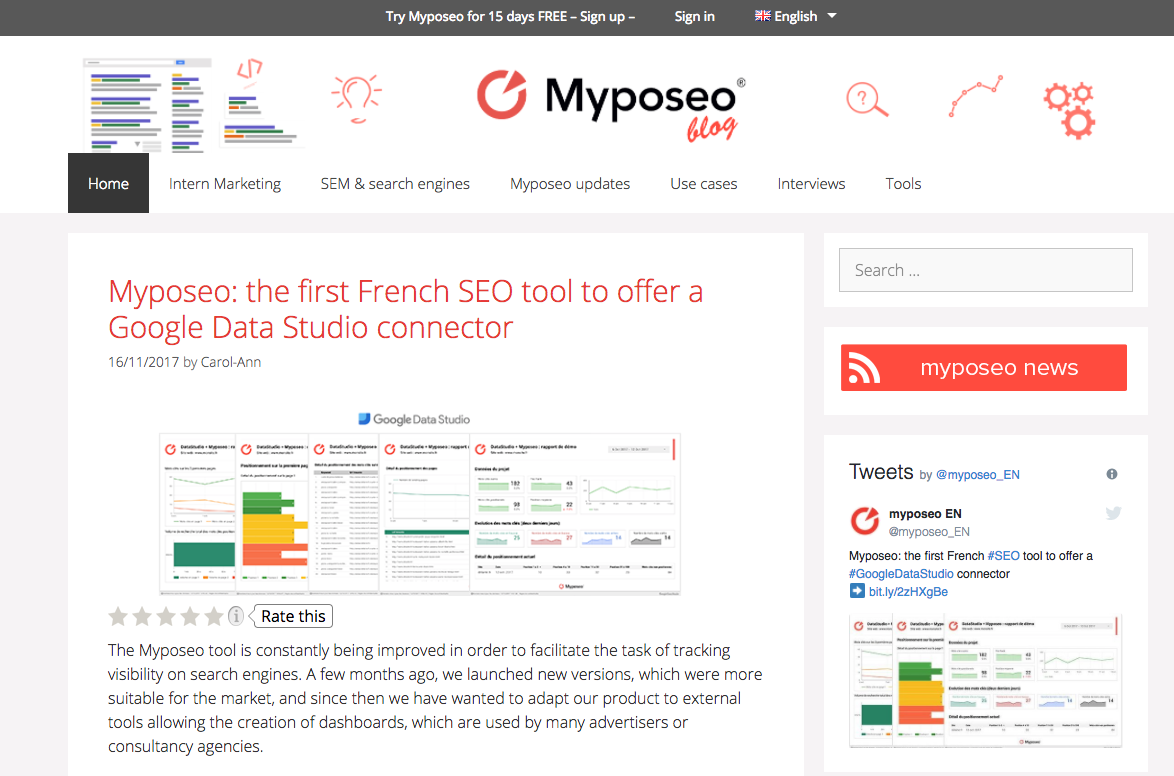 Tricks, use cases and SEO news on the Myposeo blog.
The Myposeo blog is dedicated to highlighting news tools and option of our rank tracking tool, but also news of SEO and tools, strategies and means to optimise the SEO of your website. You can find on the blog, interviews, articles and tricks but also some tips on the Myposeo use and promotions.
Support
If you are users of the tool and you have questions about its use, contact the support.
Help center
A help center is dedicated to all issues relating to the use of the interface and Myposeo tools. 
Whether you have a free test account or a premium offer, do not hesitate to consult our plans and pricing to define and choose your Myposeo Pro offer.