PPC Tracking: Show competitive landing pages on a common keyword
For this use case, you should have add a competitor of your PPC campaign, otherwise this operation will not be possible. If you would like to know how to add a competitor to your tracking campaign, go to our "PPC tracking help topic".
This will be very useful to study what your competitors offerts to users on common queries.
1. Click on the "PPC tracking" tab
2. Select your project
3. Click on the "Websites" tab and select websites you want to view data

4. Click on the "Keywords" tab and select the keyword you want to display landing pages. It is also possible to perform this operation on groups of keywords you have before created. They will be accessible from the "Groups" tab.
5. Click on the "Pages" tab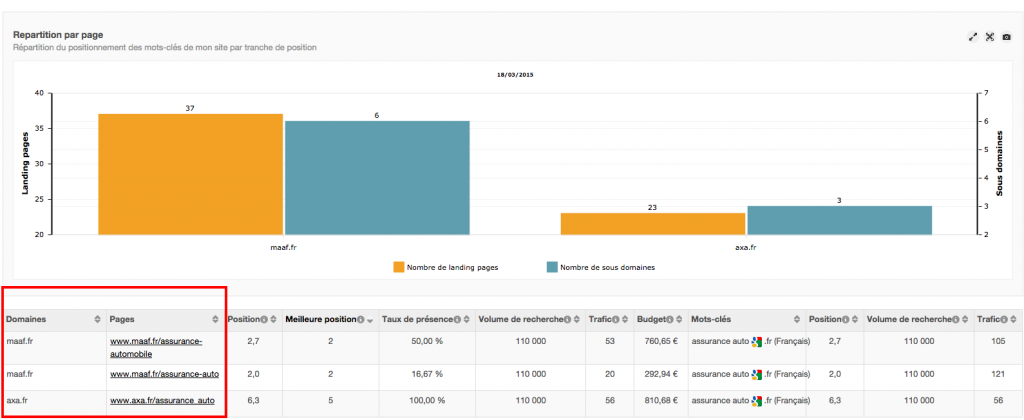 You can look in the box pages found for the expression "car insurance". This gives you the opportunity from a keyword or group of keywords to quickly access to landing pages of your competitors, in order to know the number or to compare the content. Note that the presence of useful indicators can inform you about traffic and budget estimated of these pages.
Other examples for PPC tools (Adwords)