The biggest use Myposeo, and you?
Discover all the references and customers who trust the Myposeo tool for their positioning tracking on Google.


"Myposeo is very pratical because it allows to quickly spot the fails of generalized positions on a given universe"
Benoît P.
Responsible for acquisition
La Halle


"Myposeo is our daily rank tracking tool. I also use the tool to make comparative studies of the SEO performances of our websites and rivals' websites, as well as carrying    out exhaustive SEO audits."
Valentina V.
SEO Manager
ViaMichelin


"Myposeo allows us to do impromptu analysis on a sample of defined keywords, in particular with reference to competition' strategy and output."
Jérôme M.
SEO Manager
BlaBlaCar
Advertisers and e-tailers

"Myposeo is a simple and effective tool to track SEO evolution daily and the effects of SEO actions. I recommend it for the intuitive interface and its reactive support."
M. Talibart – Veolia

"Myposeo is a simple and complete tool. It is capable to easily measure the results of various SEO campaigns, and the ranking compared with competitors."
Vadim Lepadatu – MeilleurMobile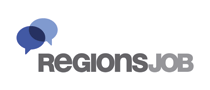 "After having benchmarké several solutions, Myposeo stood out as the ideal rank tracking tool for us. It allows us to daily track the evolution of our visibility on a large numbers of keywords without any technical constraint. The reactivity of the support and continuous improvement only confirm our choice."
Christophe Rescan – Regions Job
Advice agencies in acquisition, SEO, SEA, inbound marketing

"Myposeo is a calibrated tool to meet SEO experts needs offering basics: a clear view of all positions (and their evolutions) of audited sites on all chosen keywords. I appreciate to have a reactive support and always wanting to improve the tool. That's even better, the price is proportional to the activity and corresponds to a need and to a real use".
M. Moreau – Netemedia

"Myposeo is a complete and intuitive tool to track website's ranking in search engines. The Google Analytics integration is an advantage which allows (finally!) to relate SEO tracking and traffic generation."
L. Chesse – Agence Linkeo

"Myposeo is the essential tool of any SEO agency to track the ranking of customers in search engines. With user access, our customers can also track their ranking."
Philippe El Khechen – Net Référencement

"Myposeo is a solution allowing to have a complete view of our SEO actions but also analyze the competitive scope in SEA. The tool is reactive and the new features are a strength to have a value-added in your analysis".
Edouard Vely – Tequilarapido

"Efficient et ergonomic, Myposeo knew with reactivity how to respond to our problems. A tool so adapted to consultant needs as to those of agency."
J. B. Barthes – MediaBrands
And more than 1400 clients