Keywords and SEO rank tracking
The rank tracking feature allows you to control the visibility of your site and of your competitors on search engines, daily and automatically.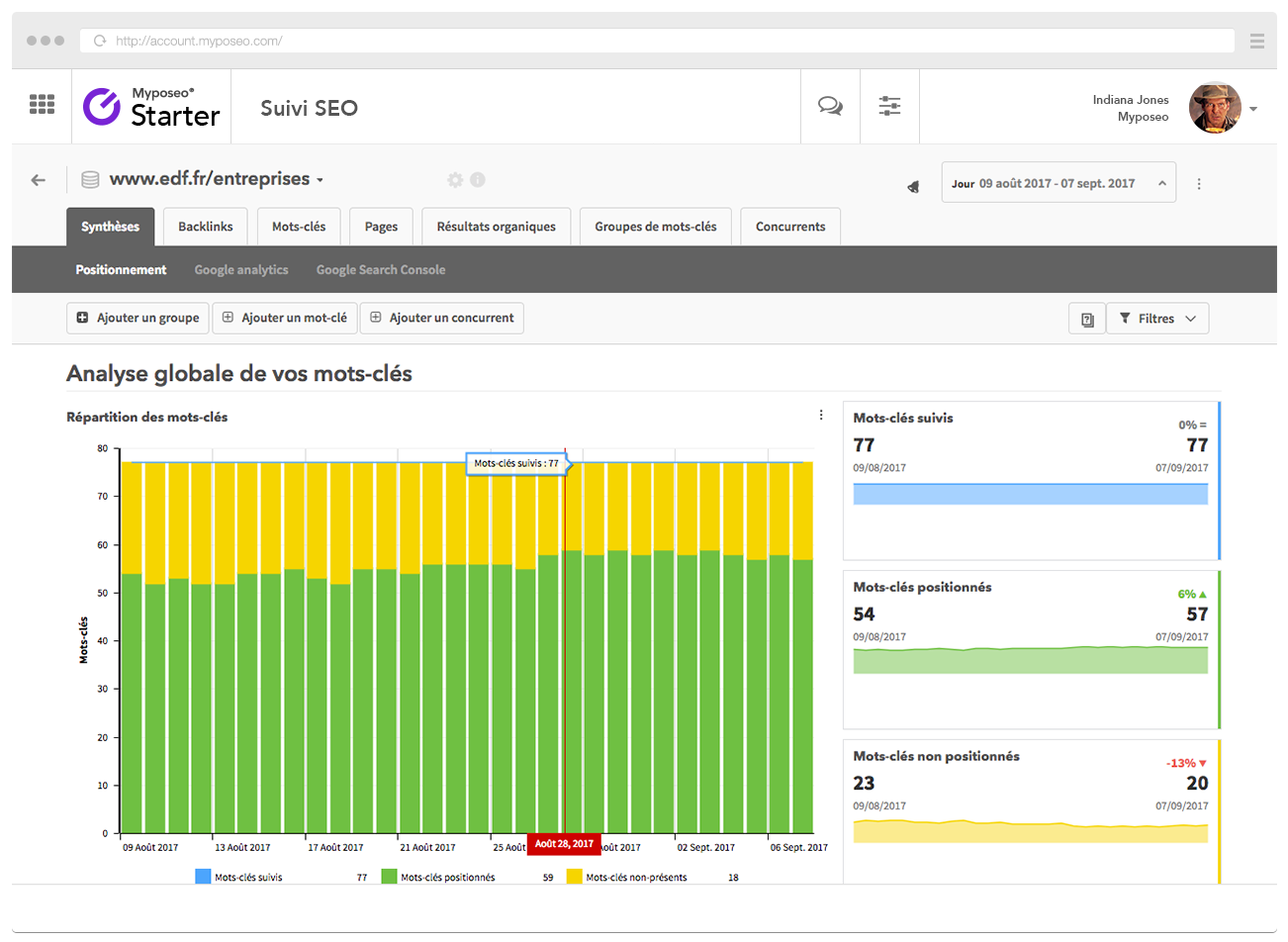 Daily SEO rank tracking
Google, Bing, Yahoo, Baïdu
300 extensions (.fr, .com, .co.uk etc.)
All languages fo each country
Geolocalised SEO and PPC in 36 000 cities
Desktop and mobile positions
Pixel position
The SEO analytics dashboard allows you to analyse all the data in your account and thus compare the large-scale performance of your website in SEO.
Rank tracking synthesis KPIs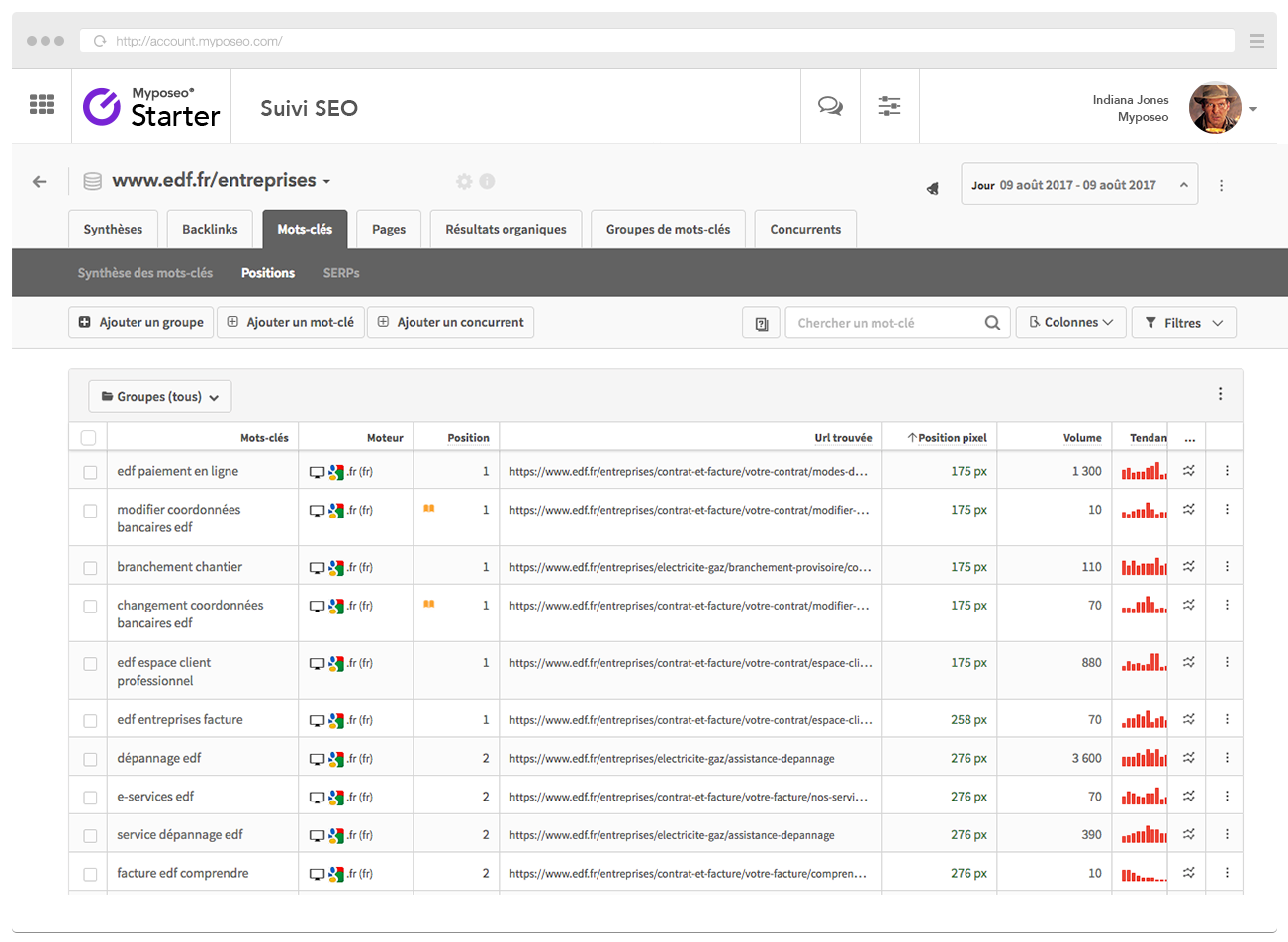 Track the SEO ranking of your keywords
Positions
Best position
Search volume
Ad height
Pixel position
Estimated traffic
Number of results
URLs found
Available on Google, Bing and Yahoo on over 300 extensions and in all languages. Rank tracking is the foundation of your myposeo SEO analysis.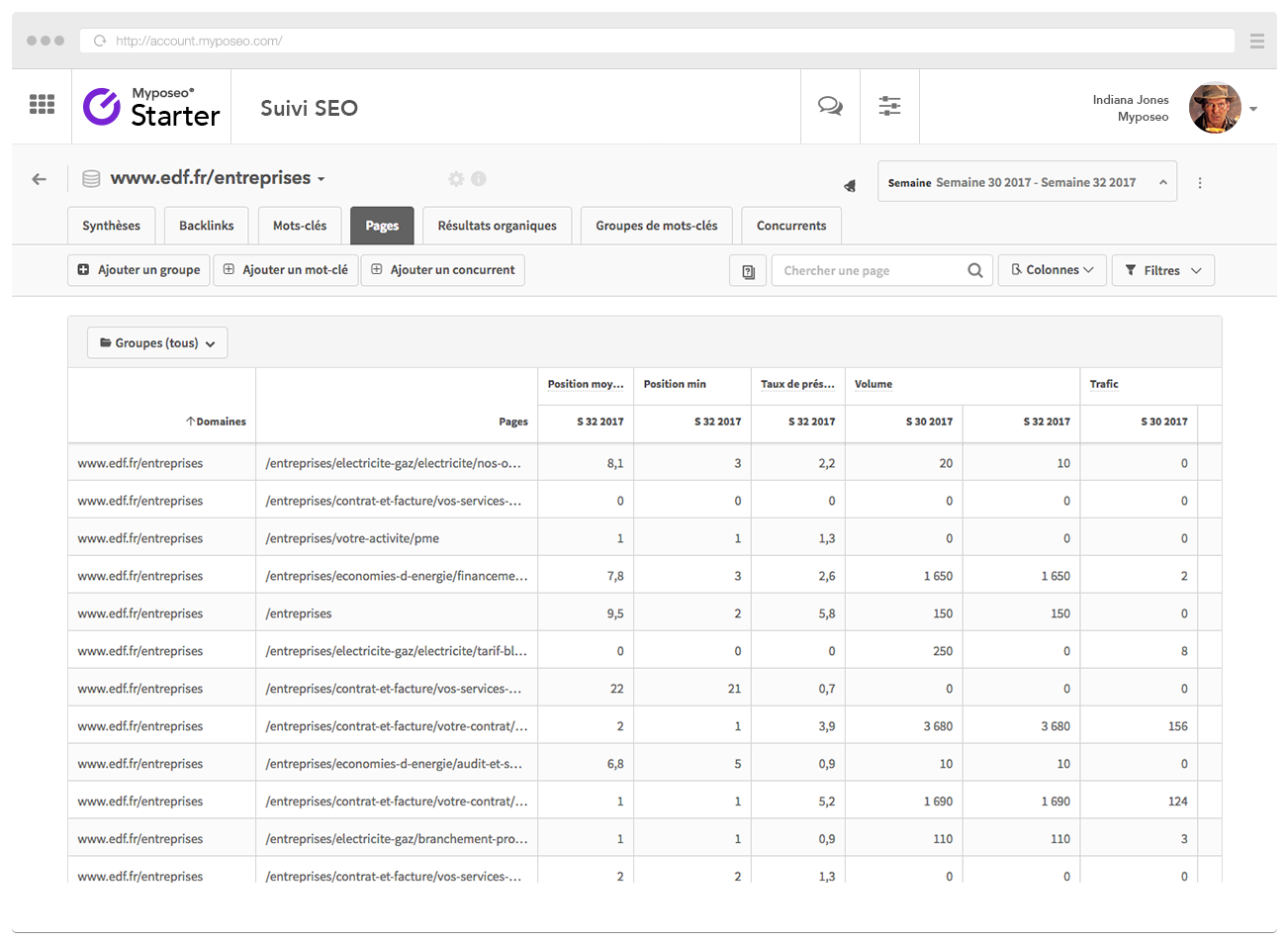 Track URLs and pages ranked in SEO.
The tracking of URLs ranked on your site on search engines allows you to know the number of URLs ranked on your keywords analysed.
You will thus be able to know the most visibles pages and the keywords allowing to access them in order to optimise your presence.
Geo-located ranking 
Chose your TLD and add a specific town to personalise rank tracking location.
Computers and mobiles
Check both mobile and desktop positions and compare them for each keyword.
Daily and automated
No need to refresh or calculate if you still have enough credits. Ranking is daily and automated.
Starter SEO Rank Tracking presentation
How to use the SEO Rank Tracking tool?
Consult our use cases dedicated to the SEO rank tracking tool. Learn how to use Myposeo Starter to track and optimise your website's visibility.