SEO tracking: track identical keywords ranking from any location
You will learn on this use case, how to set up a local SEO rank track project. A key component of our solution is to help you monitor and improve your visibility on keywords, based on geographical areas.. Example: How effective are the keywords «Cheap hotel» for Paris, New York, or London…
On your admin area:
1. Click on the "SEO Tracking" tab
2. Click on "Add a project"
3. Enter URL of your domain
4. Add your keywords
5. Select desktop/mobile
6. Choose the search engine and the extension
7. Add cities
8. Click on "Access project"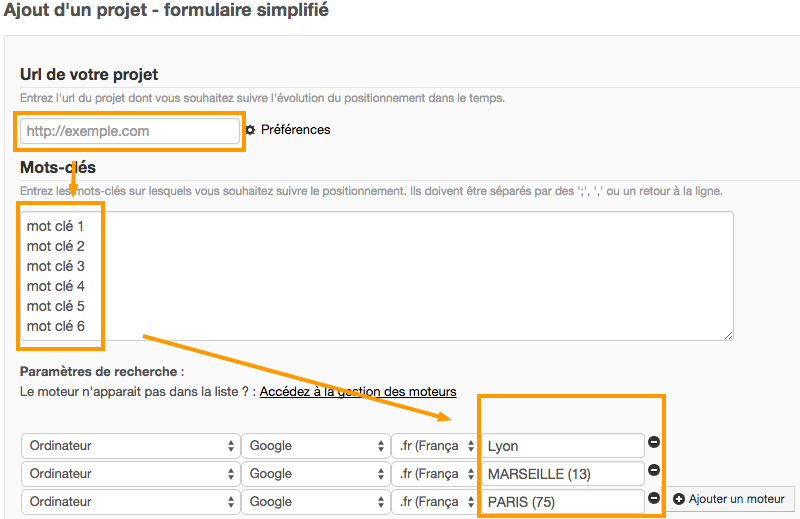 A list of project appears with your new project

10. Click on the "Location" tab
A table informs you of the keyword's ranking by cities.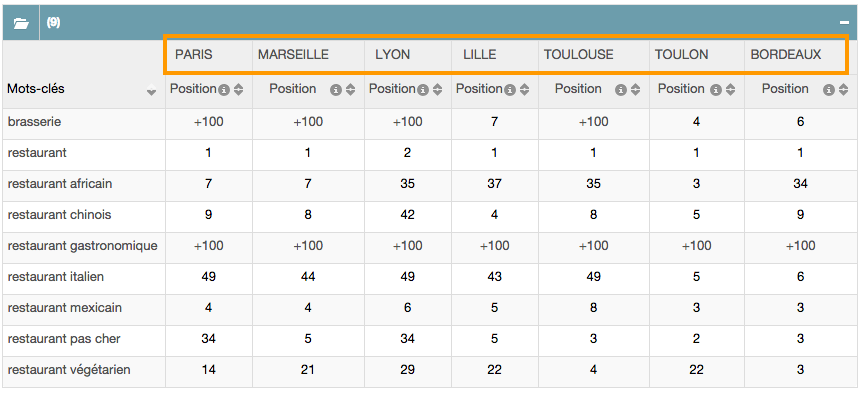 A graph allows you to display the average position of all your keywords by cities, top 3 keywords, top 10 or estimated traffic.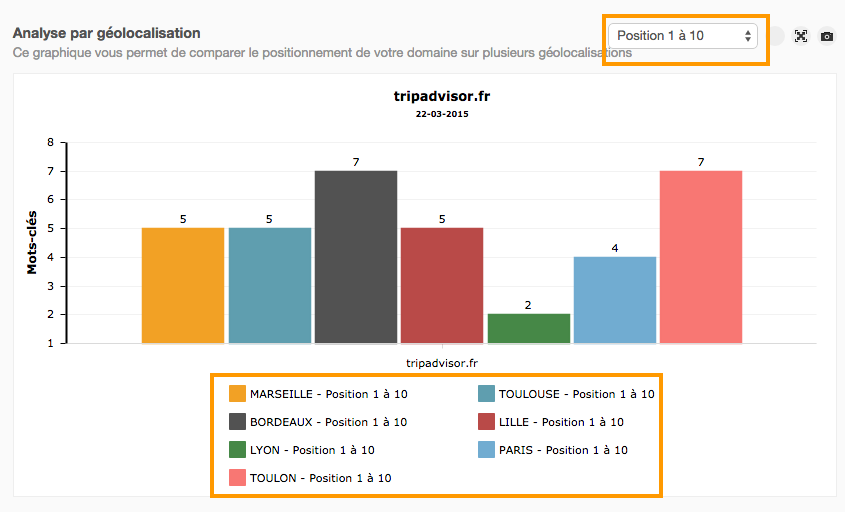 With the SEO tracking tool and this project configuration, you can monitor the keywords' ranking from different cities.
Note that it is possible to distingue Desktop / Mobile ranking.