Data Studio: synchronisation
and report copy procedure
In this use case, we will see how to synchronise your Myposeo data with Data Studio then how to duplicate a report template.
Synchronisation procedure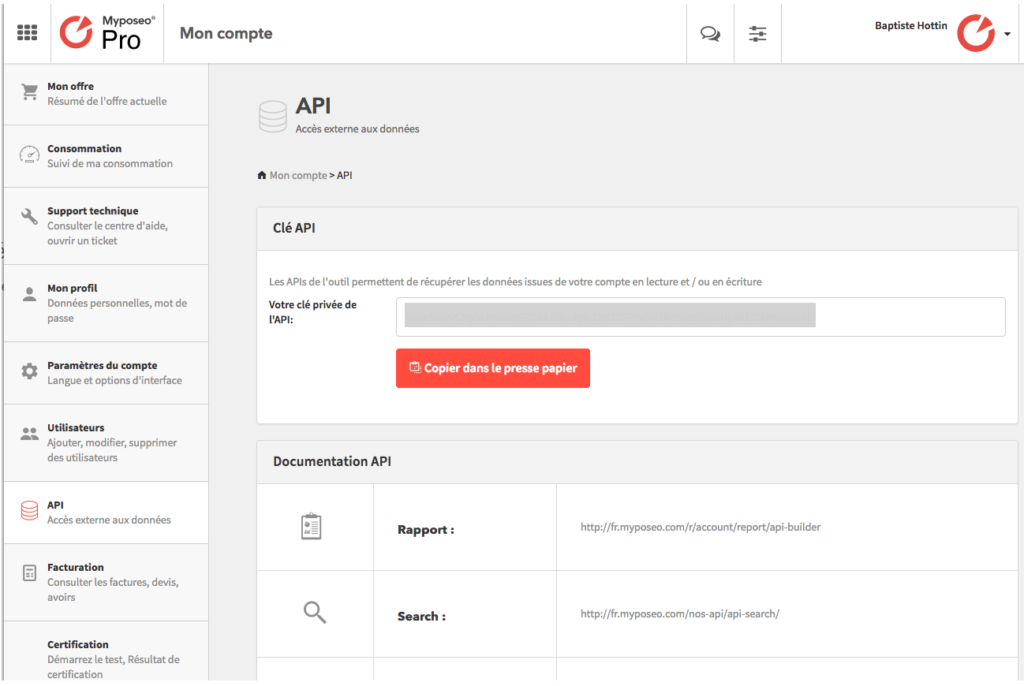 2 – Get the ID of the campaign to be synchronised
Then you need to get the ID of the campaign to synchronise.
IDs are available from the project list for each Myposeo tools.

Note that if the ID column is not displayed, you can do it by clicking here (see below):
3 – Get the ID of the site to be analyzed
Finally, you need to get the ID of the site to analyse available from the list of campaigns.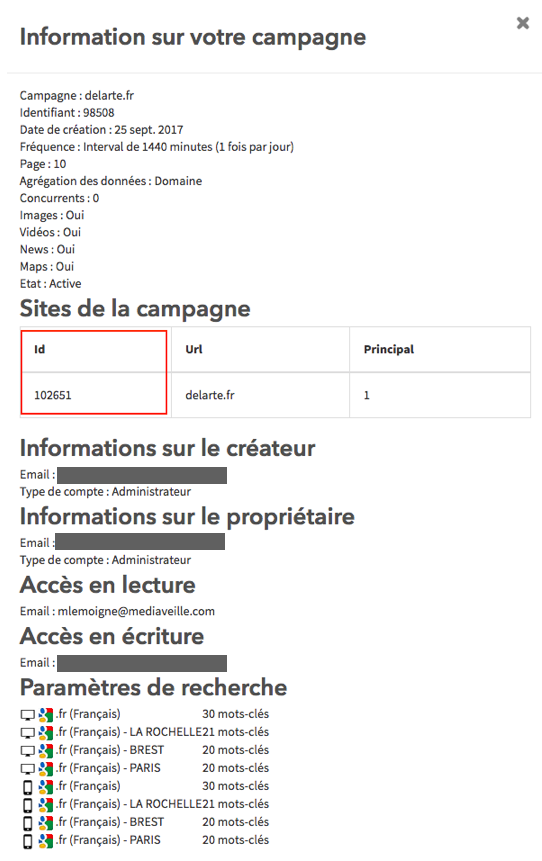 On Google Data Studio
You will then be able to connect to Google Data Studio to add the Myposeo connector.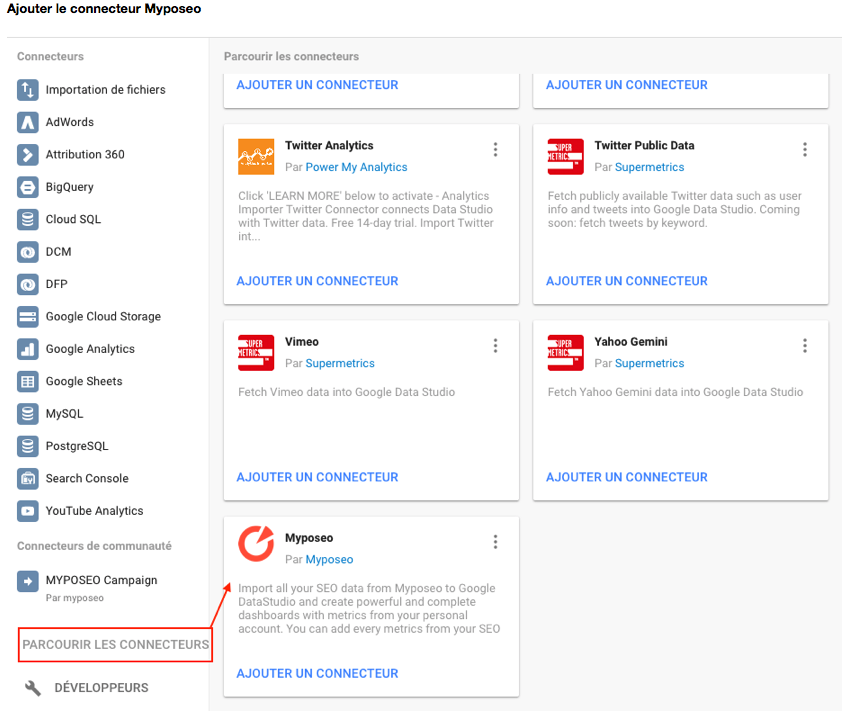 Once you have added the Myposeo connector, you must add the previously retrieved information to your Myposeo account
Your API key
ID of your campaign
ID of the site
As well as the project entity on which you want to recover data.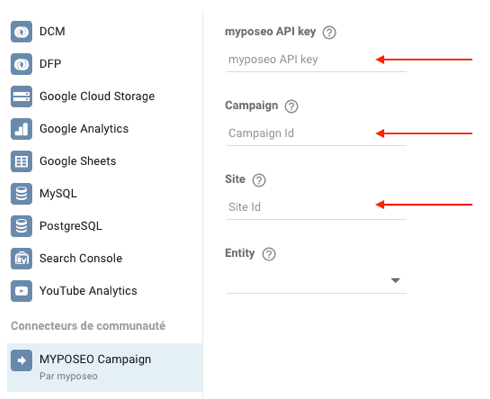 The "Domain" entity allows you to obtain aggregated data globally on the domain.
The "Keywords" entity allows you to get indicators related to the keywords of your campaigns.
Once the connector is set up, you still have to add the data source to the report.
Now you can start editing your report.

1 – Creation of your data sources
Currently, it is possible to synchronise data on the domain and keywords.
When creating the source, check that the data type is consistent with indicators.
Example: Number of keywords tracked > Type = Number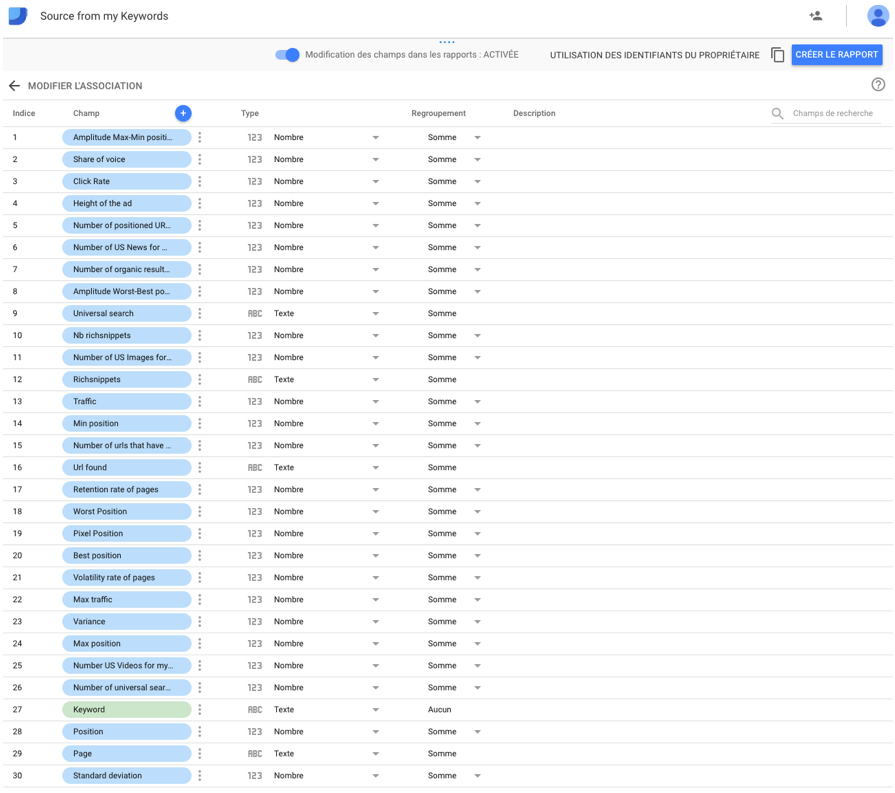 2 -Make a copy of the report
From the demo report, you will be able to make a copy.
The report templates are available via these links: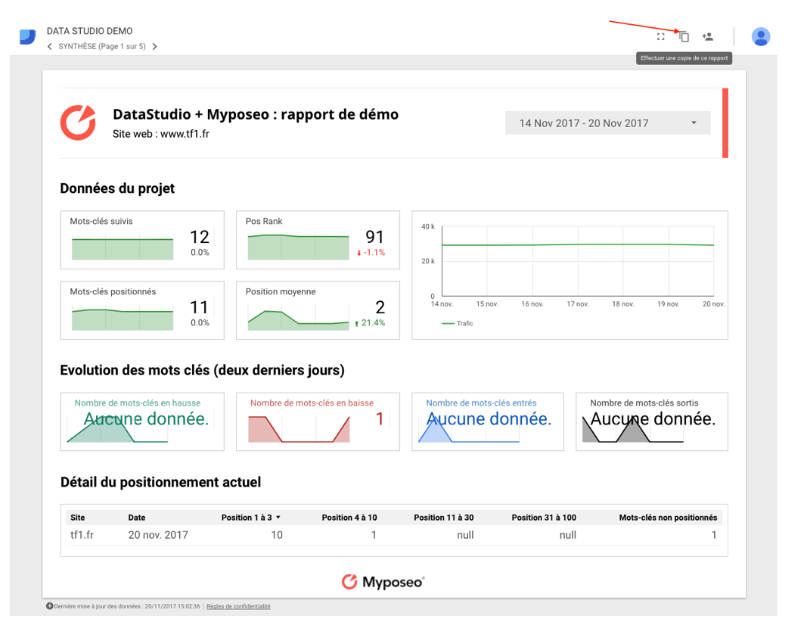 3 – Synchronise the Domain and Keywords sources and create report
Then, you will be able to synchronise the data sources "Domain" and "Keywords", then finally you will be able to click on "Create my report".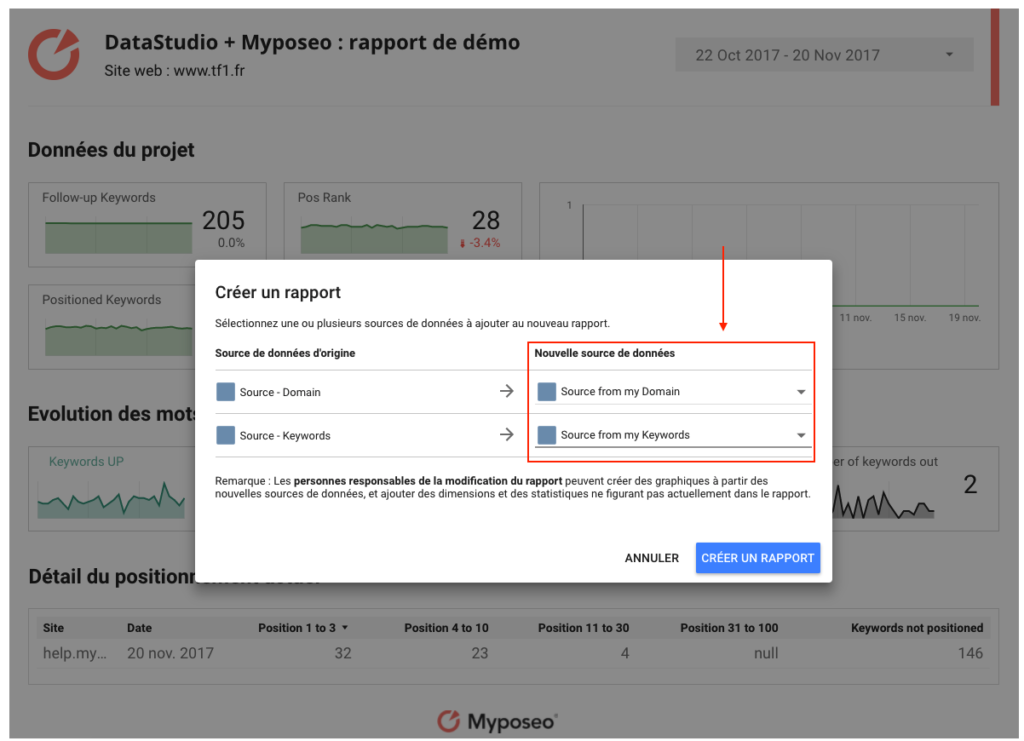 Data Studio synchronisation presentation video