Adwords Audit: Audit configuration and analysis of competing ads
Introduction
Adwords or SEA tool allows you to display a competitive cartography of your keywords. Two concepts are to be considered when you are using this tool:
Audit is done from a list of keywords you have chosen
You define according to your needs the period over which the audit has to be made.
The results of the audit includes:
– Globally
Complete list of competitors
Competitors' Attendance rate in SERPs
Trend competitors data
Distribution of physical ranking ads
– By competitors : report of the activity during the audit including:
Average keyword ranking
Attendance rate
Number of keywords ranking
Estimated budget
Detail of all keywords (position, attendance rate, volume, CPC, estimated traffic), of all ads (content, position, attendance rate). We will focus in this example of PPC Audit on how to recover from keywords, competitors Adwords ads in order to analyse the form, content and performance.
Go to your myposeo admin area.
Adwords Audit configuration
1. Click on Visibility Audit on the left menu then on PPC Visibility Audit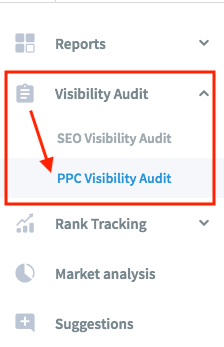 2. Click on New > Set up Audit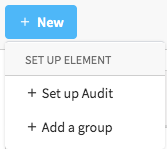 3. Name your audit. In order to identify your projects, you can specify a label
4. In order to organise your work, you can classify your project into a group.

5. Selection of the search engine query time frame.
6. Choose the frequency of data collection

7. You can enable or disable the "Adtest" setting. The adTest activation allows you to prevent impressions from being counted when querying the search engine
8. You can choose whether or not to include the Google Shopping results

Click "Next step".
9. Enter your keywords
You have several options:
Download the example file in CSV, it is encoded in UTF-8 format (Please make sure you keep this format) enter and specifies ads group / expressions group / engine configuration combinations.
Create groups: for example e-commerce site classify by product category (carpets, lighting etc.)
Put your keywords directly in the dedicated field, separated by comma, semi-colon or line break
10. Choose the search engine
11. The type of devices, Desktop / Mobile
12. The city in the case of a local audit
13. Click on Create Project
NB: You will notified how much credit will be consumed before starting your audit.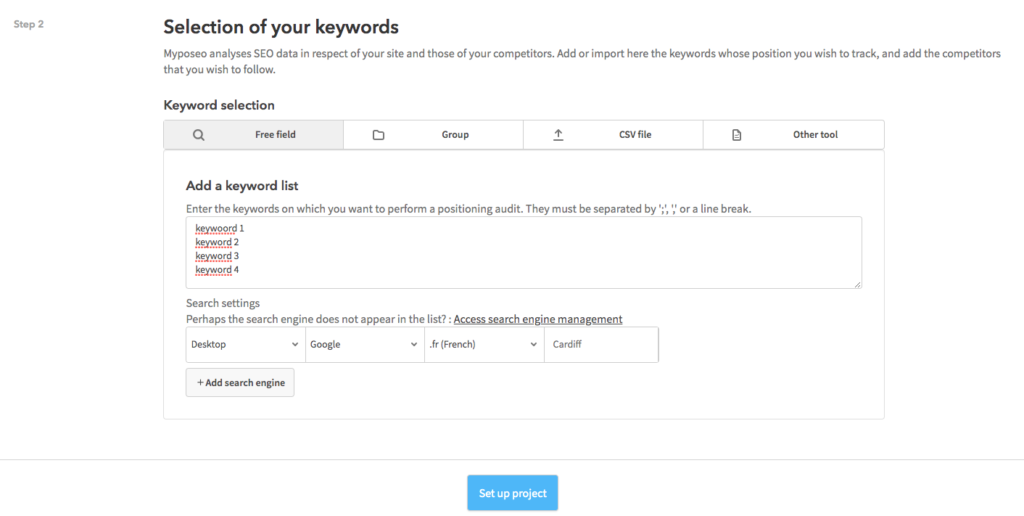 Once your PPC audit is launched, you are redirected to the list of Audits in your account, a progress gauge shows the progress of your audit.
Analyse the Adwords ads competition  with the PPC audit
Your audit has been completed:
1. Click on the name of your audit

You are directed to a graphical synthesis and list including all competitors ranked on the keywords referenced in your audit, detected by our tool.
2. Go to the Ranked Domains tab and click on the domain of the competitor whose Google Adwords ads you want to analyse.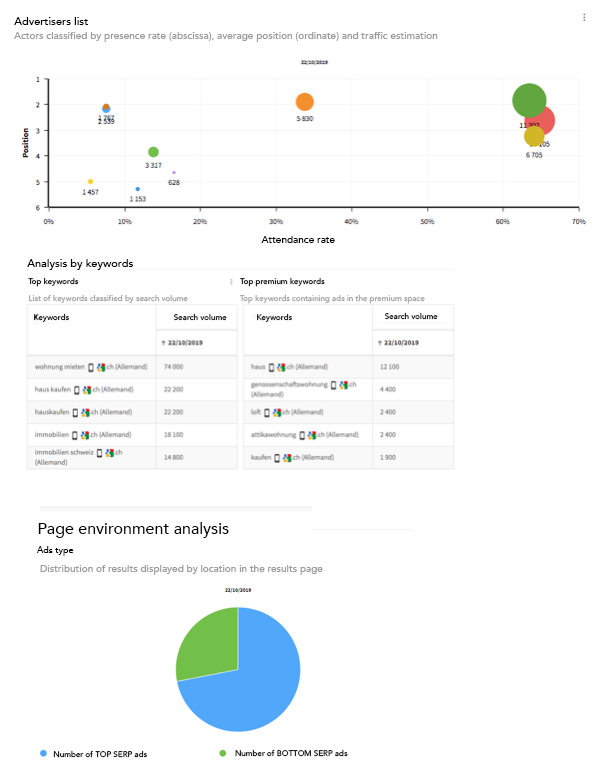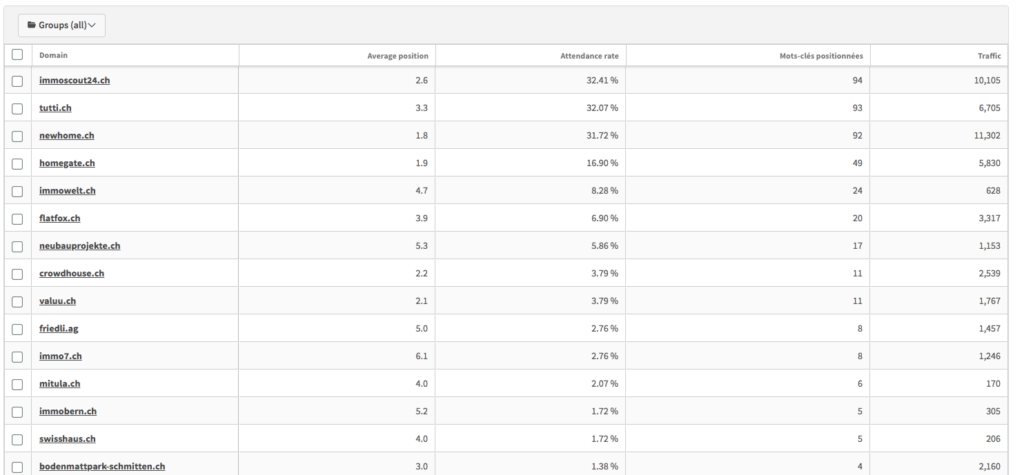 3. Click on the "Ads" tab
This page displays all the competitor's Adwords ads which have been found during the audit based on the keywords entered for the Audit.
By default, the tool displays all the ads found, which can quickly become tedious to sort on large volumes. You can therefore filter the ads according to a keyword in order to display only the corresponding ads. You can also rank them according to their performance (position, attendance rate…).

In Summary
Myposeo delivers all the Adwords ads that your competitors used during the audit period, their types, contents, ranking and attendance rates.
This information is available for all competitors found. This provides valiable insights on the advertising strategies your competitors are using.
It is now up to you to study its content and form, to draw inspiration from it to write your own or, conversely, to distance yourself from it to stand out from the competition. Good analysis!
Other examples for PPC tools (Adwords)