Adwords Audit: Audit configuration and analysis of competing ads
Introduction
Adwords or SEA tool allows you to display a competitive cartography of your keywords. Two concepts are to be considered when you are using this tool:
Audit is done from a list of keywords you have chosen
You define according to your need the period over which the audit has to be made.
At the end of an audit, many information are collected:
– Globally
Complet list of competitors detected
Competitors' attendance rate in SERPs
Evolution of competitors number during the audit period
Distribution of physical ranking ads
– By competitors : report of the activity during the audit including:
keywords average position
attendance rate
number of keywords detected from the initial
estimating budget
And detail of all keywords (position, attendance rate, volume, CPC, estimated traffic), of all ads (content, position, attendance rate). We will focus in this use case of PPC Audit on how to recover from keywords, competitors Adwords ads in order to analyse the form, content and performance. Go to your myposeo admin area.
Adwords Audit configuration
1. Click on PPC Audit on the left menu


3. Name your audit
4. Click on the adgroups & keywords button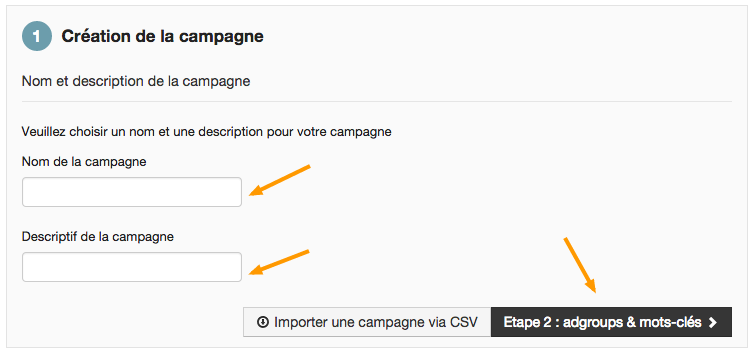 5. Name your group of keywords
6. Choose the search engine
7. City when it is a local Audit
8. Type of devices, Desktop / Mobile
9. Add your Keywords
10. Click on Add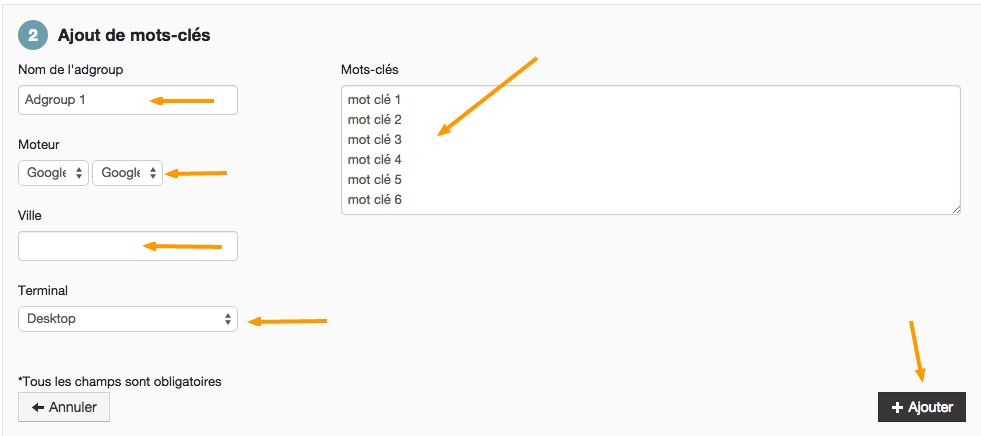 Once you have created your adgroup, you can add a new group by clicking on "add an other adgroup". Note that it is possible to add or delete keywords of your groups by the added window of keywords. Your keywords done, you can go to the next step.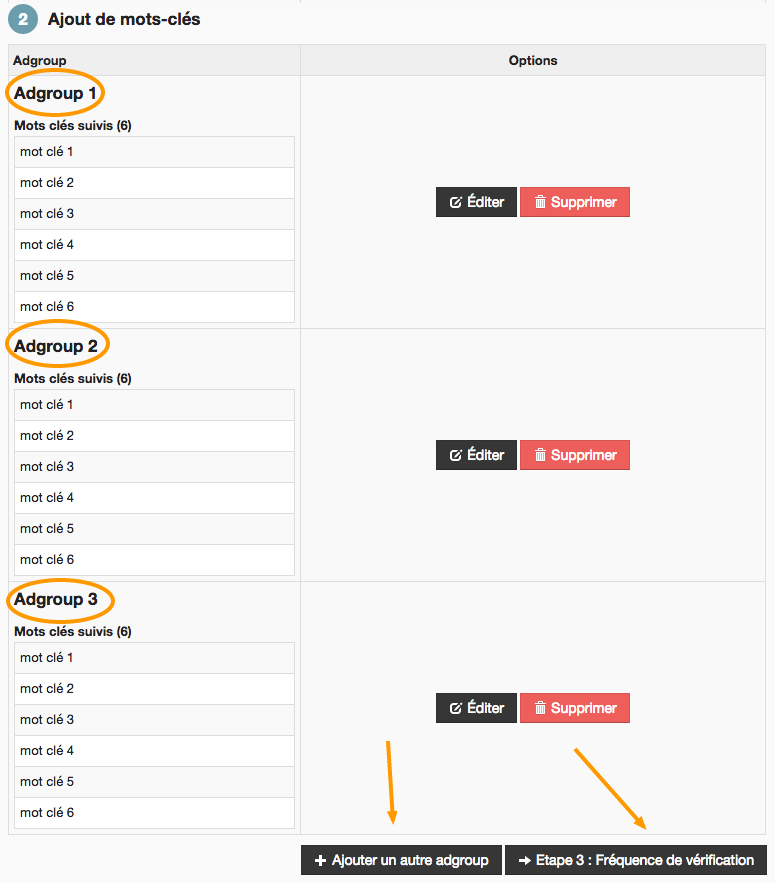 11. click on Checking frequency
12. Specify a start date and finish date to your audit
13. Click on "launch campaign" to launch your Adwords audit

Once your SEA audit launched, you are redirected to the audit list of your account.
Analyse the Adwords ads of the competition  with the PPC audit
Your audit has been completed:
1. Click on the name of your audit

You will see a graphical synthesis and a list containing all competitors ranked on the keywords referents of your audit, detected by our tool.
2. Click on the competitor domain that you want to analyse the Google Adwords ads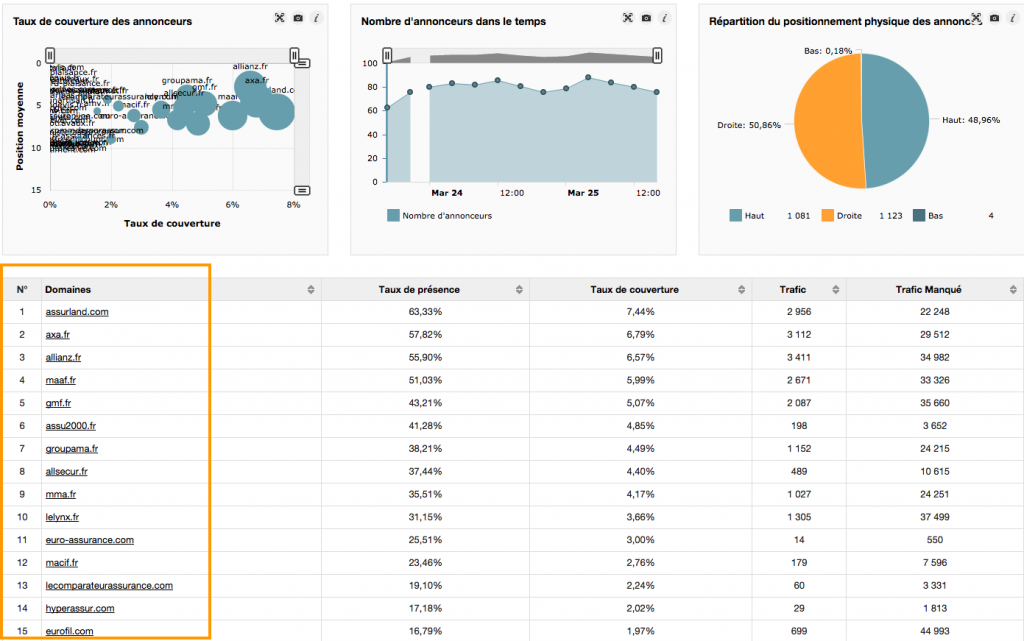 3. Click on the "Ads" tab

This page posts all competitors Adwords ads that our engine found during the audit period.
By default, the tool posts all ads found. You have the possibility to sort ads according to a keyword or by group of keywords to post only matching ads. You can also classify those by performances (position, attendance rate…).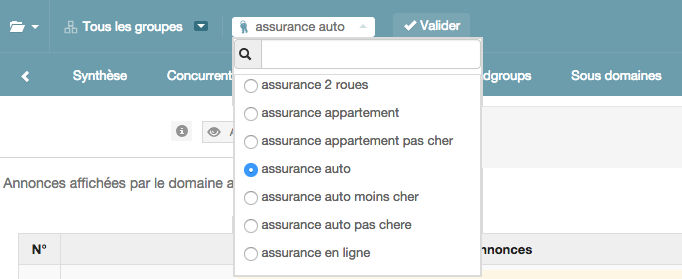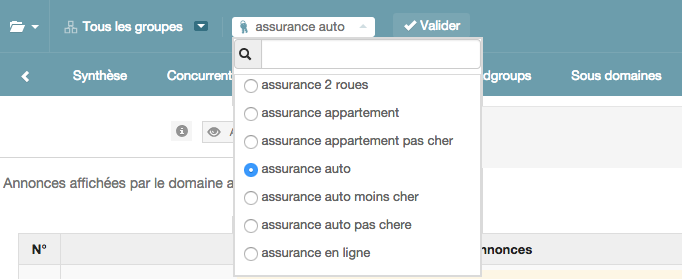 Other uses case for PPC tools (Adwords)