Display Options in Custom Report Tables 1/5
Discover a new option that lets you view or not the engine and research platform linked to your keyword tables.
In the past, the engine was displayed in the same column as the keyword. In the case of long expressions, it could become difficult to read, especially in .pdf format.
Once in the report block, after choosing "Table" as data visualisation, click on" Display / filters "to show the options.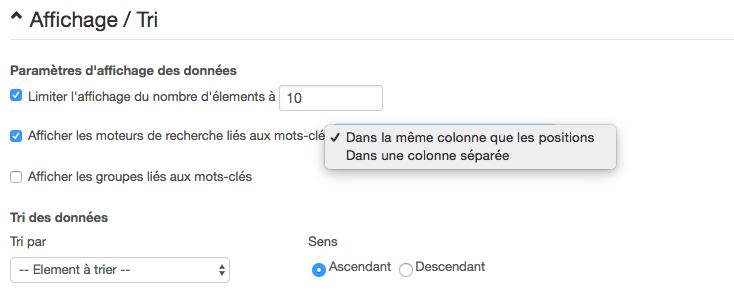 You can choose between:
Keep the default view, i.e. keyword and engine in the same column

2. Display the engine in a different column.

3.  Do not display the search engine in your table at all

We will now look at the next part on the 2/5 …