Display Options in Custom Report Tables 5/5
5th and last episode of our series of tips of display options in custom report tables.
In a customised report, it did not escape you that you had the opportunity to build up a keywords table with key indicators of your choice. It is on these indicators that we will apply sorts.
As you can see below, the table presents keywords and indicators with no particular rankings. Let's say that I now want to rank the keyword by search volume so that my table is displayed according to this sort by default.

In your block configuration, go to the "Display/ Sort" selection.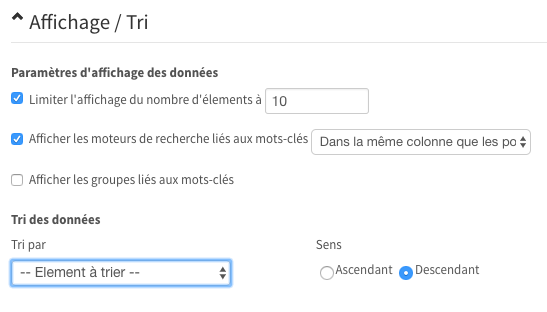 Then click in the "Sort data" field to display options.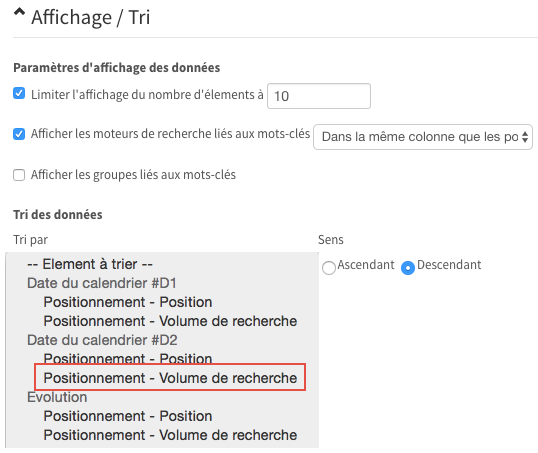 Select the indicator on which to apply the sort, in our case the search volume.
Then define the sort direction, "descending" to display the highest value at the top of our table.
Save and magic, your keywords are now sorted by search volume.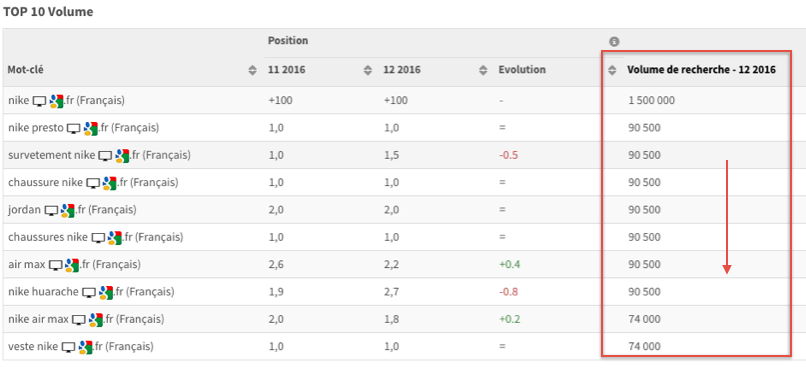 As you have understood, you would also have been sort keywords by  position, evolutions…or any other indicators that would appear in your tables.