Display Options in Custom Report Tables 4/5
Fourth episode of the series of display options in custom report tables. today we will find, what are the possibilities regarding the display of URL in a data table.
In your reports tables, it did not escape you that you could show for your keywords, the URL corresponding. To do this, select the "URL found" indicator. To overcome the problem of URL too long that could impair the legibility of the tables, we have added display options for this indicator.
To access these options, click on the "URL found" indicator.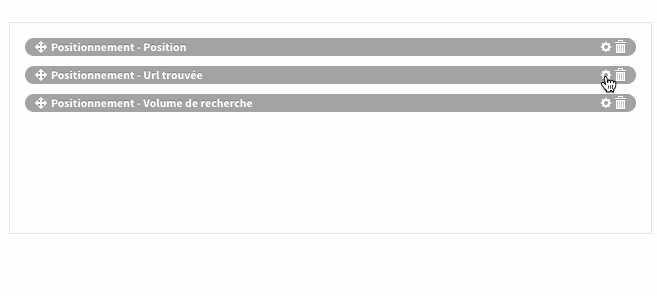 You have several display choices:
1/ Restrict the number of characters what wull truncate the URL lengh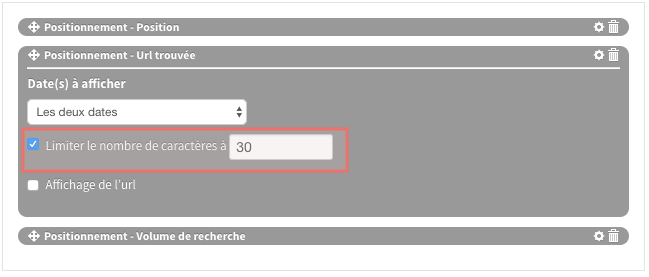 Display either:
Domain URL + address path (default behavior)
Only the address path
Only the URL of the domain