Display Options in Custom Report Tables 2/5
We continue the series of tips on display options in customised report tables.
This week, we are looking at a new option that gives you the possibility to sort your tables of words in alphabetical order.
Where is this function?
When configuring your file, after having selected the table format for your key-words, click on "display/filters" to access the available options.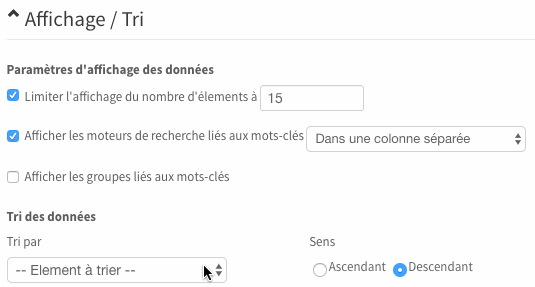 Select "Sort by key word", either ascending or descending.