The Keywords Suggestions tool allows you to quickly find new French keywords related to your searches.
How does Keywords Suggest work?
Access a huge database to search for your keywords!
30 millions keywords FR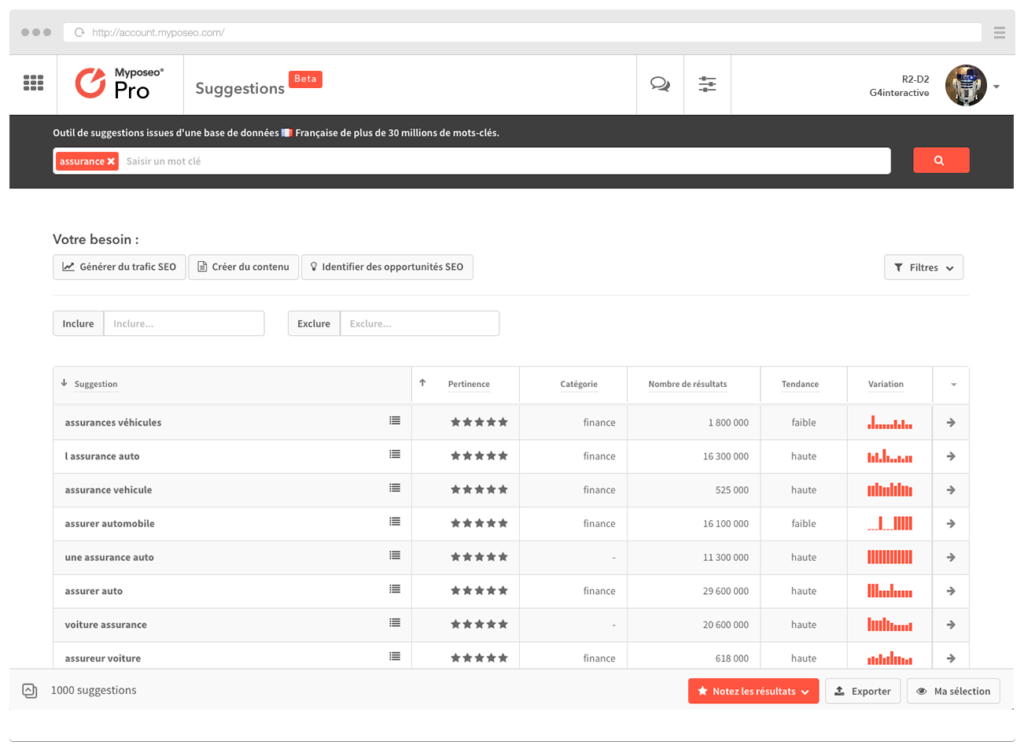 1- Launching a search
Type a keyword or phrase in the dedicated search bar. You can enter multiple keywords separated by commas.

Severals suggestions for each keyword in a sigle file
2- Filter and Analysis
A list of expressions related to the keyword (s) tentered in the search bar is then proposed.
You can then filter the list according to your needs.

Inclure
and
exclude keywords
or
expressions
Select keywords according to criteria unique to Myposeo (pixel position, position above the fold, number of SEO, Adwords or universal search results, analysis of volume trends, volatility and difficulty of competition).
3- Selection and export
Once you have selected your keywords, you can then create a list and export it to the format you want.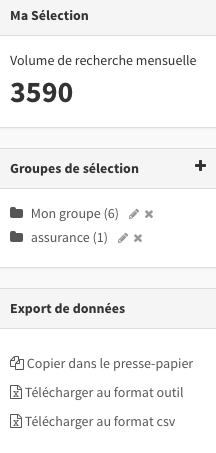 Creation of groups in a intuitive way
Ability to export and copy with one click