SEM Analysis: Compare two sites ranking with our SEM market analysis
The SEM analysis tool allows you to discover and analyze players in market, the keywords' ranking, their ads, their pages. Data provided by the tool is based on 15 millions keywords and 10 millions domains updated each month.
Three operations are available, search by domain, by keyword and a comparaison between two websites.We will see in this use case, how to compare two websites' SEO ranking.
1. click on the "SEM Analysis" tab
2. click on the "Comparaison" tab
3. add the 2 URL's to compare
4. click on "SEO analysis"


You go directly to a comparative report:
– Rankpage
– Alexarank
– number of keywords find by our tool
– number of results find in the SERP, including universal search (maps, images, videos, shopping…)
– number of landing pages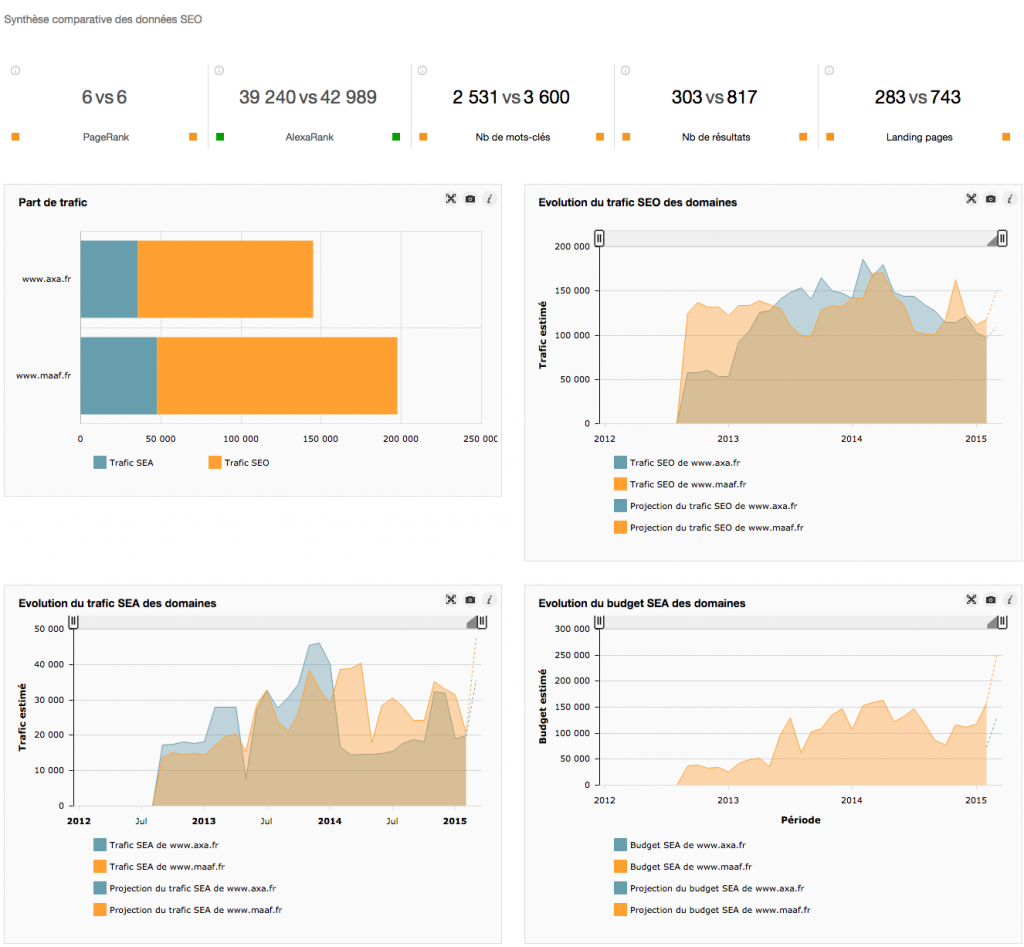 5. click on the "Keywords" tab
Access to a list of keywords common between the two sites you are comparing ranking. You can also apply filters to refine your analysis and then exporting the results. Note that the SEO tracking tool allows you to do this comparative action daily.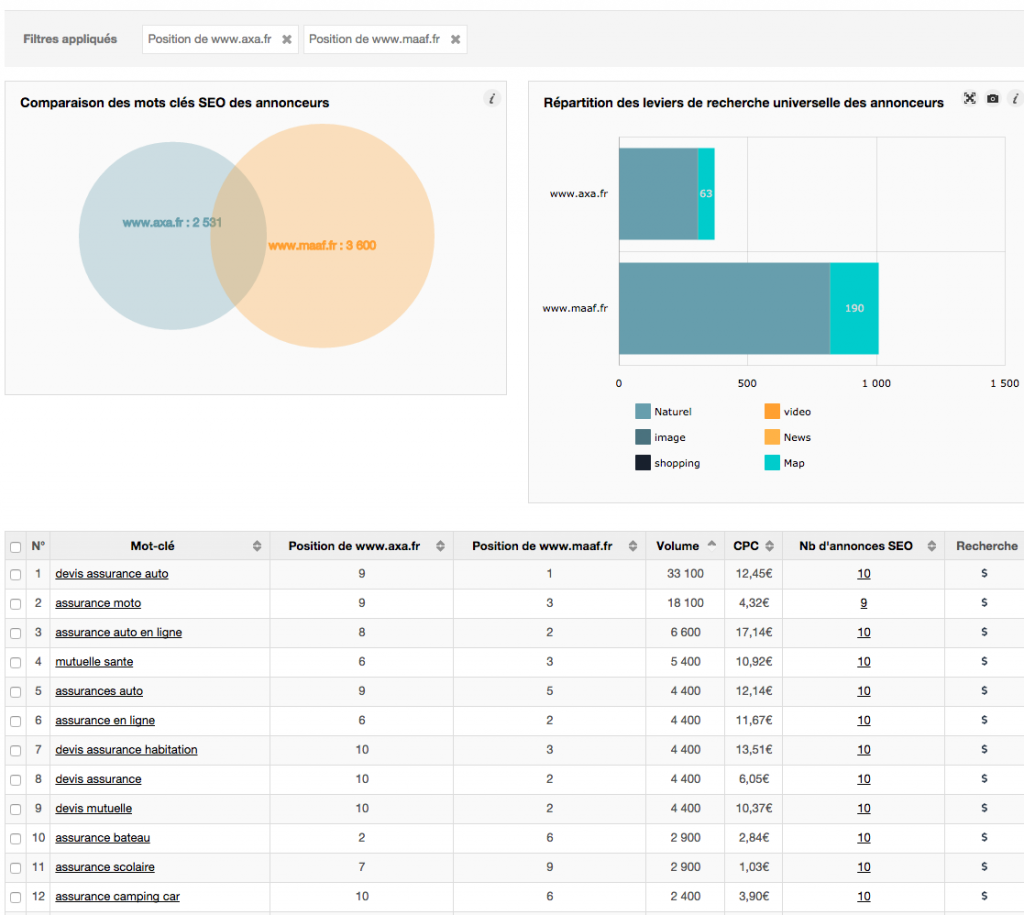 Other use cases of SEO tools