SEA Analysis : Detect the keywords purchased by your competitors
All Google Adwords users will tell you, one of the fundamental steps to make a PPC campaign, It's keywords selection.
Adwords Keyword Planner is an excellent tool to find keywords ideas, volumes, CPC and estimating budgets. However, there are other ways to enrich its corpus of keywords… by spying competition.
The market analysis tool will allow you from a simple URL (one of your competitor) to display all keywords purchased by this domain. FYI, our database is updated every month. It contains 15 million keywords and 10 million websites. Apply now this case to our tool:
Go to our myposeo dashboard
1. Click on "SEM Analysis" on the left menu
2. Click on the "Website" tab
3. Enter the website'URL you want to know the results
4. Click on "SEA" (Adwords) to launch the project
Once market analysis launched, you are redirected to a report with some information: number of purchased keywords, top keywords, number of ads, number of premium ads
5. Click on the "Keywords purchased" tab on the horizontal menu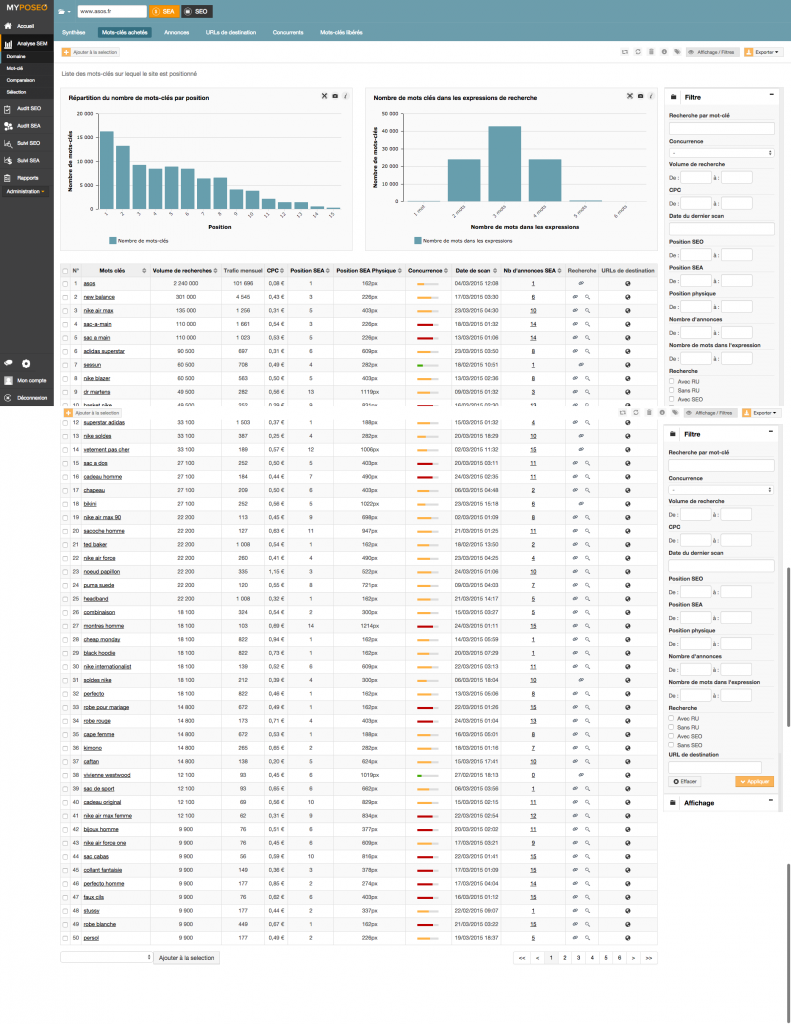 A first graph indicates you the distribution of number of keywords by positions. In the example below, we can see that the website obtains more than 15 000 keywords in first position.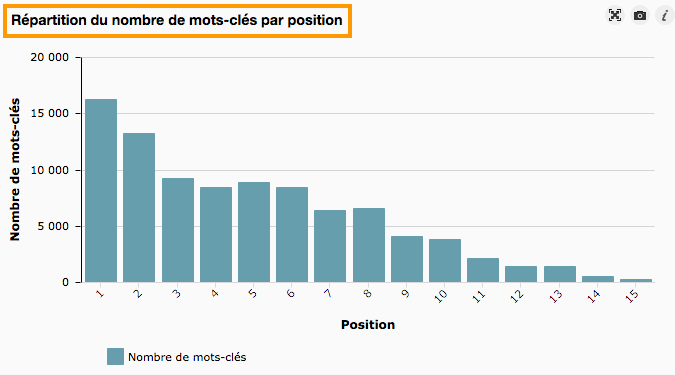 A second graph shows you the number of keywords in search expressions, also useful to get an idea of the competing strategy.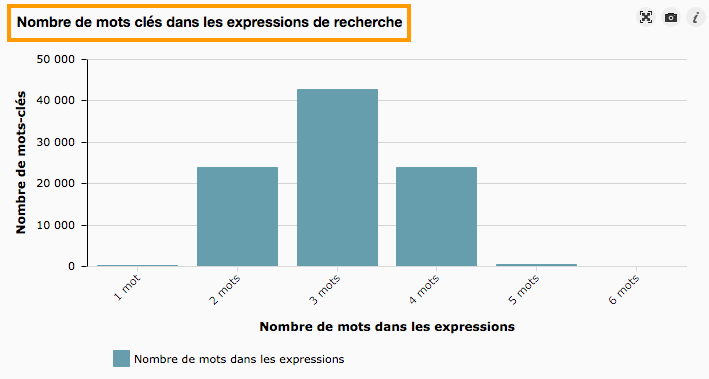 Also, detail of the keywords purchased. In this example, we recover more than 57.000. You will have the opportunity to be able to classify the keywords based on the columns theme in order to isolate, for example, keywords high-volume, keywords that generated the most traffic…

You also have many filters that can be combined. They will allow you to extract data with more precision. Imagine that you were selling the products of the Nike® brand, it could be interesting for you to isolate all high-volume queries containing the word "nike" that your competitor exploit.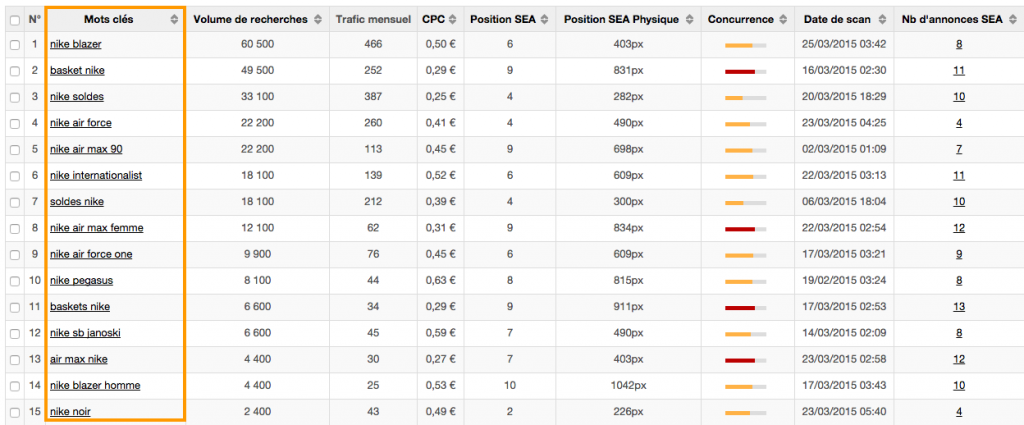 We can go further on collecting competitors keywords:
-Go to the "Ads" tab: it provides details of keywords by ads.
-Go to the "destination URLs" tab: it displays all the landing pages campaign and also keywords that lead to it.
All these operations will allow you to exploit, by ads and landing pages, all the keywords exploited by your competitors. Then to extract those according to your needs.
Other uses case for SEA tools (Adwords)