Myposeo Market
Market studies and researches
Objectives of the studies
Analyze users' searches in order to produce content adapted to both content and form.
Know the searches and needs of internet users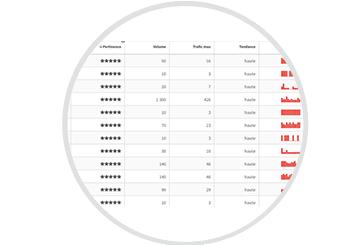 Quantify users' search on a sector of activity

Identify possible research trends, such as a seasonal phenomenon 
Combine research intentions by theme

Measuring the potential traffic of SEO
Identify all actors on themes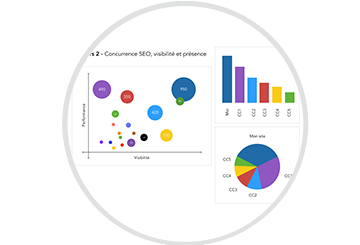 Identify the market leaders and group them by typology of actors (pure-player / editorial sites / blogs)

Evaluate the difficulty of a brand to position itself against competitors
Analyze the content types of top sites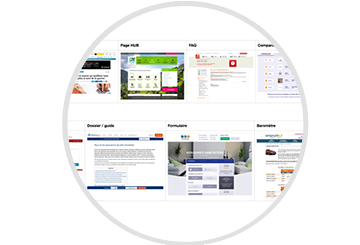 Identify good competitor writing practices and capture the amount of content to be produced

Identification of semantic fields around different subjects
Find topics for writing content
Build an arborescence piloted by the data
Help define the formats and frequency of content to be produced
Gauge the quantity and quality of content to be produced to be visible on a market.
Service delivery Market
Order your market study in SEO realized by our consultants and thanks to the power of the internal tools of SEO analysis.