Subscribe to the student program and benefit from the free Myposeo services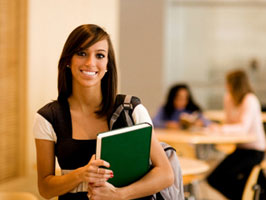 Are you student in one of our partner schools ?
Sign up on get a 1 year free Myposeo account.
The student Myposeo program allows schools and groups of schools registered partners to benefit to their students a FREE access to the online tool for a period of 1 year.
Each student has the opportunity to rank tracking his personal website and its school projects on Google search engine. But also enjoy the many other features offered by the tool.
This program aims to make discover to the futur webmarketing professionals, the tools used by companies for the SEO and SEA rank tracking and analysis.
BENEFIT FROM THE STUDENT PROGRAM
To benefit from student program, you school must provide training in marketing, webmarketing, and if possible SEO.
The school is simply registered with our marketing department.
After registration of the school, the students can register online via the form at the bottom of the page, attaching a school certificate.
Find below the list of the partner institutions of our student program. If you work or intervene in a school, university or training, and you would like to join our student program, do not hesitate to contact us.
YOUR STUDENT ACCOUNT
Enjoy your 1-year-free access. All the feature are included, such as :
50 keywords
Google search engine
Daily rank tracking
Unlimited URLs
Google Analytics tracking
1 year FREE
Please join a certificate.