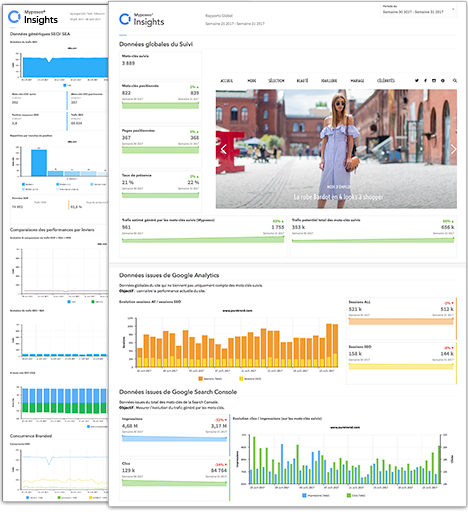 Myposeo helps advertisers
track content visibility and SEM performances
    To accompany you to discover and choose the search expressions to monitor.
    Build interfaces to monitor content visibility and SEM performances.
Choice of expressions and keywords for SEO

Selection of business expressions, generic terms and questions to be addressed.
Base of 1 billion keywords

Creation of a complete competitive index, classified by
thematic categories,
and by languages.
Audit Tools and consultants

Selection of expressions with
high visibility potential
and
allowing rapid progress.

Creation of customized online dashboards adapted to each interlocutor:
– Marketing
– SEO expert
– Content editor
Myposeo Insights interface
Build visibility and performances monitoring interfaces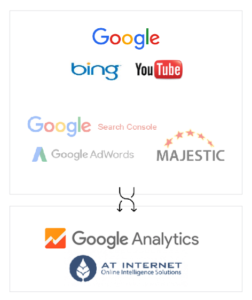 Creation of
indicators

and

visualizations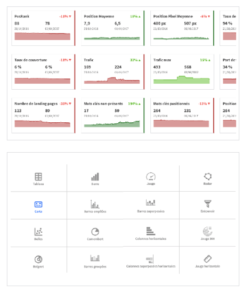 Customization

by profiles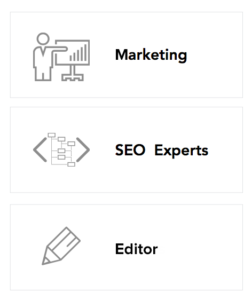 All type of content analyzed, on all engines
We address all custom SEO issues.
Brand content to present the activity.
Cold content
"Institutional" websites

Regularly updated content and on topics that can be beyond core-business.
Hot content
News sites & blogs

Specific content to physical points of sale or companies.
Dedicated content

Local websites / directories

Content related to products or services desired by users (purchase).
Product sheet, categories
Online sale



Pricing
Choose your plan with the duration, tools and options you want to add.
Want a demo of Myposeo Insights?
Do not hesitate to fill in the following form
Alexandre, President and Commercial of Myposeo, will contact you as soon as possible to define an appointment according to your availabilities.